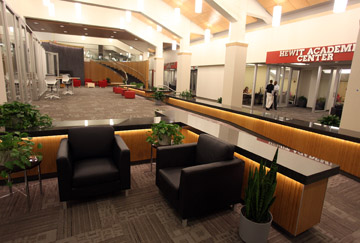 The Athletic Department is offering an open house of the new Student Life Complex, 1:30 to 3:30 p.m., Sept. 10 at Memorial Stadium. The open house is for all UNL faculty and staff.

Members of Nebraska's Academic, Life Skills and Compliance staff will be on hand to showcase the new facility which is home to the Hewit Academic Center, Abbott Life Skills Center, D.J. Sokol Enrichment Center, Scott Technology Center, Papik Compliance Center and the Lewis Training Table.

All who attend should enter through the main west entrance to West Memorial Stadium. Faculty and staff must show an N-Card to be admitted.

For more information or for questions, contact Leah Huber at 472-4966.