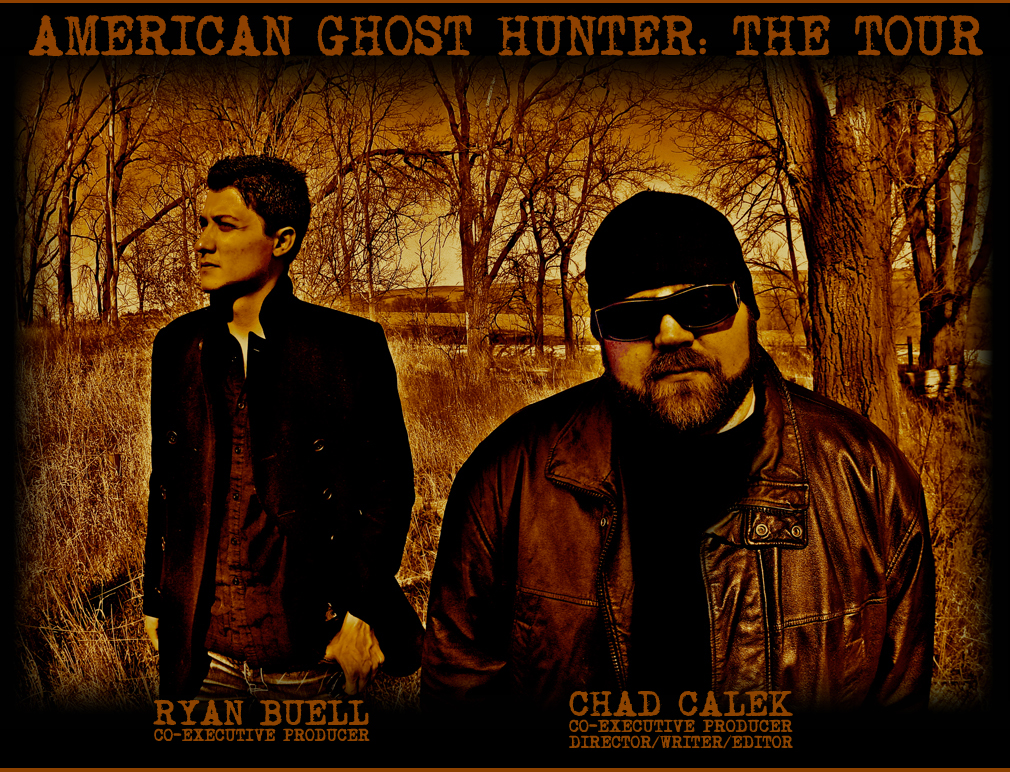 The "American Ghost Hunter" tour is coming to UNL.

From 6 p.m. to midnight, Aug. 27, the Mary Riepma Ross Media Arts Center will host "American Ghost Hunter: The Tour," a six-hour paranormal event. The tour features Chad Calek and Ryan Buell, director and executive director of A&E's hit paranormal investigation series, "Paranormal State." The tour event closes with a screening of Calek's film, "American Ghost Hunter."

Also appearing with Calek and Buell is the full cast of "American Ghost Hunter," which includes paranormal investigators Justin Holstein, Mary Beth Wylie, Joe Ansley and Sergey Poberezhny. The investigators also star in A&E's "Paranormal State" and "The Ghost Prophecies."

"American Ghost Hunter" features paranormal footage captured during more than 20 years of investigations. The film chronicles Calek's return to his childhood home in Iowa. Calek and Buell attempt to unravel the mysteries of the home's haunting.

"American Ghost Hunter: The Tour" is a 41-city national tour. The documentary will be shown to 100 people at each stop. Those who attend can also participate in a "meet and greet," two 45-minute "best of" paranormal evidence presentations, a presentation on the making of "American Ghost Hunter," and a question-and-answer session on the film.

Tickets are only available at http://www.aghthemovie.com.

The event is sponsored by the Ross and University Program Council.
More details at: http://www.theross.org