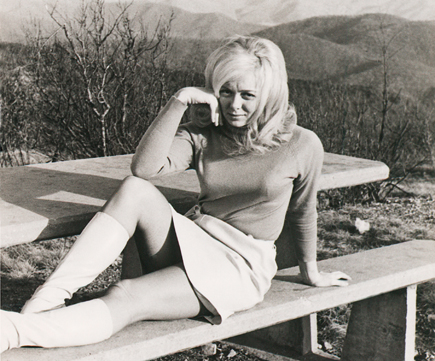 The films "Tabloid" and "Another Earth" open Aug. 26 at the Mary Riepma Ross Media Arts Center.

Directed by Errol Morris, "Tabloid" is based on the salacious adventures of beauty queen Joyce McKinney. In 1977, the former Miss Wyoming pursued Kirk Anderson, the object of her affections and a Mormon missionary, to England. There, she was arrested and charged with abducting Anderson. While awaiting trial in England's Holloway prison, McKinney was accused in the press (but never charged) with chloroforming and raping Anderson — who she said was her fiancé. The resulting tabloid headlines — which included "Manacled Mormon" and "Sex in Chains" — painted Kinney as a sexual predator.

The Ross will host a movie talk on "Tabloid" at 2:30 p.m., Aug. 28. The talk will include James McArthur, a retired attorney living in Lincoln whose father was the attorney for Caril Ann Fugate; Gil Savery, Pulitzer Prize-winning journalist for the Lincoln Journal (1941-1985); and L. Kent Wolgamott, arts and entertainment writer for the Lincoln Journal Star.

The talk follows the 1 p.m. screening of "Tabloid." The talk is free, however admission to the screening is at regular Ross prices.

In "Another Earth," director Mike Cahill weaves sci-fi imaginings and quantum physics theories of parallel universes into a provocative story on the prospect of rewriting an individual's life history.

Both films show through Sept. 8 at the Ross. For more information, go to http://www.theross.org or call (402) 472-5353.


More details at: http://www.theross.org