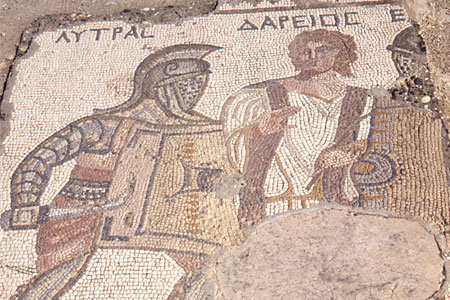 Richards Hall will host the first lecture in an archaeology-based series organized by Lincoln-Omaha Society of the Archaeological Institute of America. Hazel Dodge, a professor from Trinity College in Dublin, Ireland, will discuss the popularity of Roman spectacular shows in the eastern Mediterranean at 7:30 p.m., Sept. 13 in Richards Hall, room 15.

Since the 19th century, the traditional perception has held that the Greek provinces of the Roman Empire were somehow more "civilized" than the western provinces, and therefore could not have indulged in gladiatorial blood sports typical of other parts of the Roman world. However there is a wealth of evidence from the Eastern provinces (particularly Greece and Asia Minor) for gladiatorial and other arena displays. That evidence includes remains of the gladiators, discovered at Ephesus in the only known gladiator cemetery.

Dodge's lecture, "Roman Spectacle in the Greek East," will review the evidence for Roman spectacles in the eastern Mediterranean and venues developed to accommodate them.

Dodge's publications cover a wide spectrum in Roman spectacle studies, including work on amphitheaters and blood sports, circuses, and baths. She is currently involved in the excavations at the Roman city of Leptiminus in Tunisia

The AIA lectures are free and open to the public. The next lecture is "Heroine of the Western Frontier: The Archaeology of an Early American River Steamboat," by Texas A&M professor Kevin Crisman, 2 p.m., Oct. 24 in Richards Hall, room 15.

For more information, go to http://www.unl.edu/AIA.
More details at: http://go.unl.edu/yru