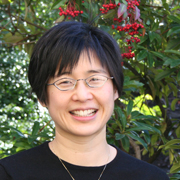 ADVANCE-Nebraska will host a showing of the film "Interrupting Bias in the Faculty Search Process" at noon, Sept. 16 in the Nebraska Union. The showing includes a buffet lunch, video and discussion. Registration for the free event is due today by sending an email to advance2@unl.edu.

"Interrupting Bias" is a live-action film created from a case study used at national leadership development workshops. In the film, a search committee of four tenure-track faculty debate candidate qualifications for an open position.

The movie and discussion will be led by Joyce Yen, program/research manager for the University of Washington's ADVANCE Center.

The presentation will prepare individuals to: demystify subtle discrimination; identify biases that occur during evaluation of faculty and faculty candidates; and examine assumptions of competence and "best fit."
More details at: http://go.unl.edu/tov