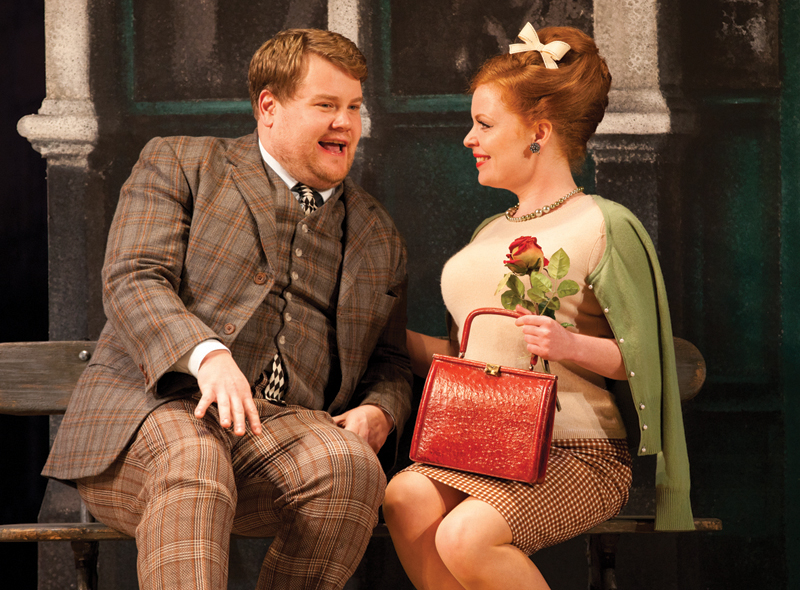 Broadcast live from the National Theatre, "One Man, Two Guvnors" is a crowd-pleasing slap stick comedy based on Goldoni's "A Servant of Two Masters". It shows at the Ross Sept. 15, with an encore screening Sept. 18.

Tickets are available at the Ross Box Office and online at http://www.theross.org.

"One Man, Two Guvnors" by Richard Bean is based on "The Servant of Two Masters" by Carlo Goldoni with songs by Grant Olding.

Fired from his skiffle band, Francis Henshall becomes minder to Roscoe Crabbe, a small-time East End hood, now in Brighton to collect £6,000 from his fiance's dad. But Roscoe is really his sister Rachel posing as her own dead brother, who's been killed by her boyfriend Stanley Stubbers. Holed up at The Cricketers' Arms, the permanently ravenous Francis spots the chance of an extra meal ticket and takes a second job with Stanley Stubbers, who is hiding from the police and waiting to be re-united with Rachel. To prevent discovery, Francis must keep his two guv'nors apart. Simple.

In Richard Bean's English version of Goldoni's classic Italian comedy, sex, food and money are high on the agenda. James Corden returns to the National for the first time since "The History Boys" to play Francis.

National Theatre Live is an exciting initiative to broadcast live performances of plays from the National Theatre in London to cinema screens worldwide. The first season of events, which began in June 2009 with the acclaimed production of Phèdre starring Helen Mirren, was seen by over 165,000 people on 320 screens in 22 countries. Broadcasts will also feature behind-the-scenes footage and interviews with artists.
More details at: http://www.theross.org