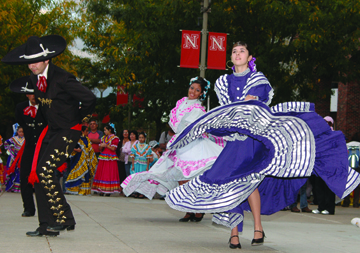 UNL's annual Fiesta on the Green, a Hispanic Heritage Month celebration, is 5 to 7 p.m., Sept. 15 at the Nebraska Union Plaza. In the event of rain, the celebration moves to the Nebraska Union Ballroom.

Organized by the Office of Academic Success and Intercultural Services, Fiesta on the Green will include a reading of the Hispanic Heritage Month proclamation by James Garza, associate professor of History and Ethnic Studies. Other presentations include Jarana (flamenco and Latin rhythms), Alicia Domingue (Latina Folklorico singer) and Sun del Llano (Cuban Son).

The event will include food vendors Taqueria El Rey and Jerusalem Bakery, along with the store vendor Bodhi Imports.

Fiesta on the Green is free and open to the public.