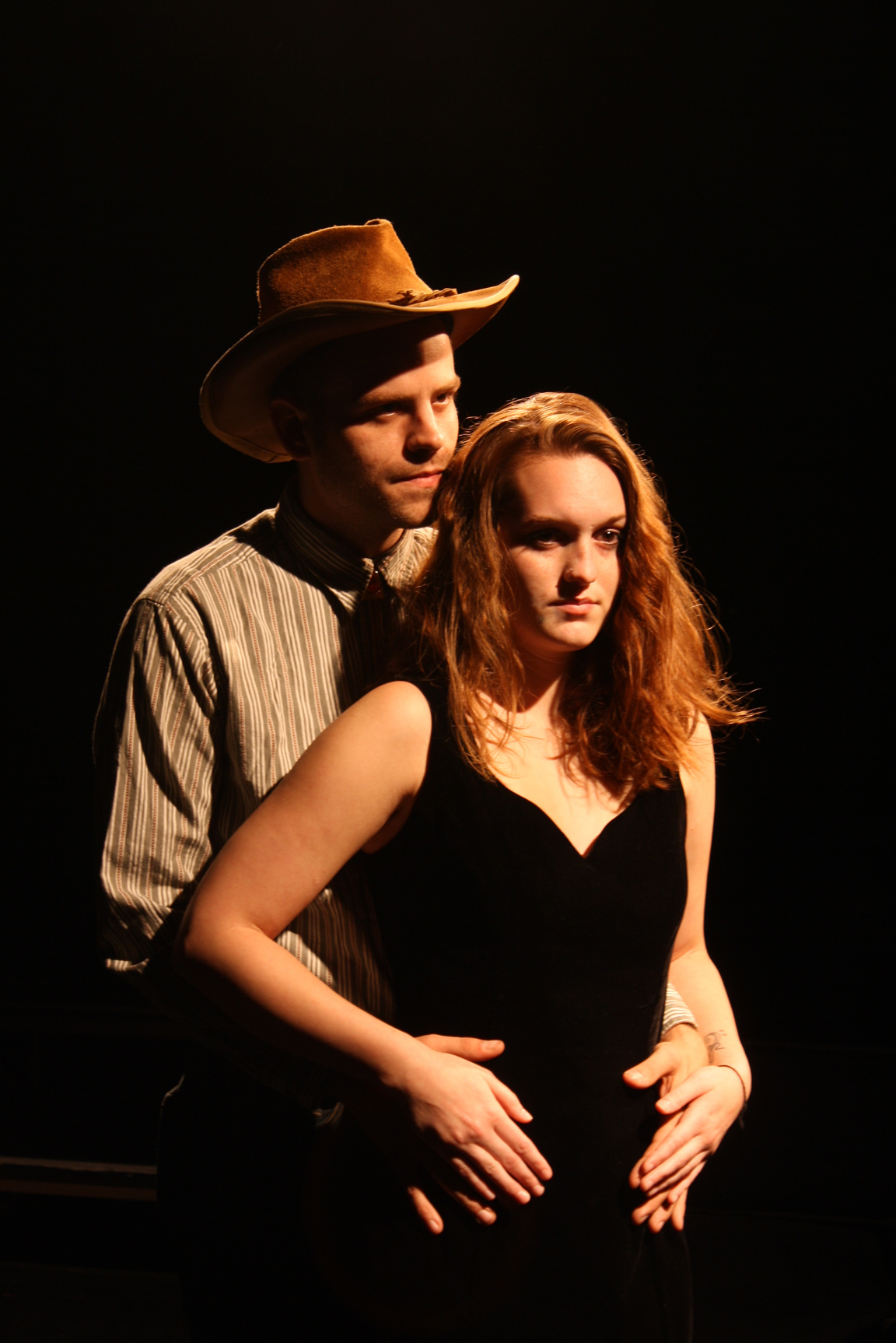 Theatrix kicks off its 2011 season with revenge, obsession, and bloody murder in its season opening show, "Killer Joe."

Theatrix, the student-operated theater organization under the auspices of the Johnny Carson School of Theatre and Film, introduces its 2011-2012 "Season of Fire" with award-winning playwright Tracy Letts' play, "Killer Joe."

"Killer Joe" revolves around a drug dealer who, desperate for money to pay his threatening supplier, turns to a hired killer in a grand scheme to acquire his mother's life insurance payout. Theatrix welcomes actor Rob Burt into the dark role of "Killer" Joe Cooper, Brandon Aylor into the trapped boyhood role of Chris, and Nate Ruleaux as careless father Ansel. Actress Lucy Myrtue makes her mark as the conniving stepmother, and Jen Hickey makes her return to the Theatrix stage as the innocent and disconnected Dottie.

Together these actors lead you on a journey that can be described in no other way but shocking. The show leaves you enraptured in their character's desperate attempts for some sort of loving connection. Every twist and turn of the play leaves you questioning: Is it worth going so far just for a little bit of money?

"Killer Joe" is directed by Jordan Deffenbaugh, a senior performance and directing/management undergraduate at the Johnny Carson School of Theatre and Film. This is Deffenbaugh's second time working with Theatrix after successfully directing "The Inferno" for the company last fall. The scenic design of graduate student Brandi Kawamoto coupled with the lighting design by Hunter Larrison establish the dark and foreboding feel of the play. Mike Lee's sound design enhances the mood of the play and creates an ambience that brings the audience into its world. Costume designer Katenik Herder emphasizes the class and status of the characters in the show. Morgan Cooper, the properties master for the production, shows great attention to detail and successfully recreates a low income trailer park home.

Projections by Lucas Sevedge and film production designed by Matt Miller incorporate multimedia into "Killer Joe." Technical directors Alma Cerretta and Matt Rightmire supervise the entire operation. Together, this technical team transports you from a chair in the theatre into a grizzly film noir.

Killer Joe will run Sept. 28 through Oct. 1 at 7:30 p.m. in the Lab Theatre, third floor of the Temple Building, 12th and R St.

This show is for mature audiences only, containing both violent and sexual content.

Individual show tickets are $6 via credit card (some user fees may be applied) at http://unltheatretickets.com or at the door the evening of the events (subject to availability).

More details at: http://go.unl.edu/zx2