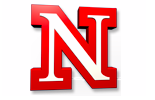 The Office of Research and Economic Development is seeking applicants for the 2011-2012 Research Development Fellows Program, an initiative to help pre-tenure UNL faculty successfully compete for grants.

Applications, available online at http://go.unl.edu/7e0, are due by Oct. 19. Additional information is available on the website. For more information, a special forum is planned for 8 a.m. Sept. 28 in the Nebraska Union.

Entering its third year, the program provides practical information and experience to pre-tenure faculty wanting to successfully compete for grants. The yearlong program helps fellows enhance their proposal development skills and prepare a complete proposal for submission.

The Research Development Fellows Program is ideal for faculty intending to submit proposals for the National Science Foundation's Faculty Early Career Development awards, the U.S. Department of Agriculture's Agriculture and Food Research Initiative grants and the National Institute of Health's R03 or R21 programs.

For additional information, contact Noah Clayton, project manager, Office of Research and Economic Development, at nclayton3@unl.edu or 472-8031.
More details at: http://go.unl.edu/7e0