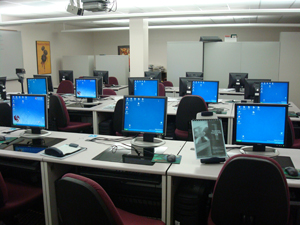 Workshops are being offered to faculty and staff about SAS Business Analytics and Business Intelligence Software. The workshops are 6 to 8:30 p.m., Sept. 20 and 21 in Hardin Hall, room 49.

Registration, due by Sept. 17, is available at http://go.unl.edu/v36. Cost is $15 per session, or $25 for both workshops.

The Sept. 20 workshop, "An Introduction to SAS: SAS Basics for Windows Users," is designed to familiarize SAS users for PC versions 9.1 and 9.2. It includes introductions to the basic concepts of the SAS system necessary for reading, manipulating, listing and analyzing data. No previous SAS experience is required. Basic keyboarding skills are recommended.

On Sept. 21, the session "Beyond SAS Basics: Techniques for the Intermediate Level SAS User" is designed for individuals beyond the level of novice user. Topics to be covered include: types of input statements; use of assignment statements and function; use of IF-THEN/ELSE statements; arrays; reading data from external files; use of permanent SAS data sets; and displaying information about SAS data sets. "Introduction to SAS" or previous SAS experience required.
More details at: http://go.unl.edu/wyt