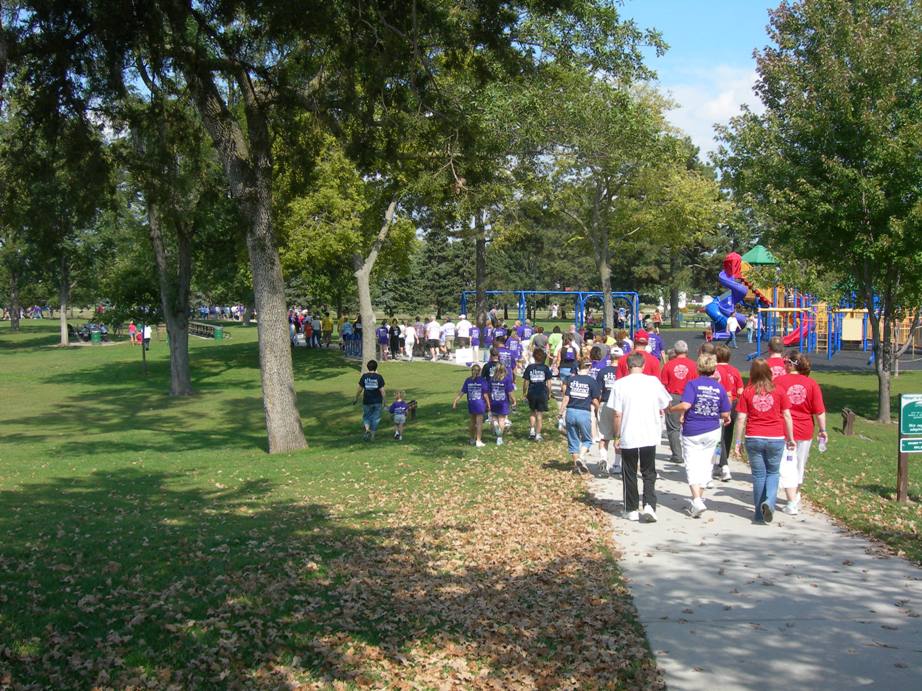 Faculty and staff in the College of Arts and Sciences started participating in the annual Alzheimer's Memory Walk to support UNL family, friends and employees who have the disease.

The 2010 Alzheimer's Memory Walk is Sept. 19 at Village Gardens, at the corner of 56th Street and Pine Lake Road. Registration is at 1 p.m., with the mile-long walk starting at 2 p.m.

UNL participants are encouraging UNL faculty and staff to get involved, help raise awareness, and raise funds toward research and family support. Anyone can join an Alzheimer's Memory Walk team by going online to http://go.unl.edu/kjm. For more information, contact Kim Weide at 472-3964 or Corie Christiansen at 472-5391.

More details at: http://go.unl.edu/kjm