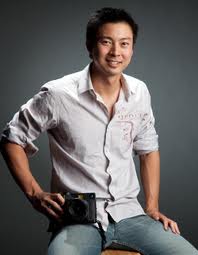 Photographer Jeff Sheng will give a presentation on "Fearless," a project featuring openly lesbian, gay, bisexual and transgender athletes on high school and college sports teams. The free, public presentation is 7 p.m., Oct. 6 in the Nebraska Union.

In 2003, Sheng began shooting photos for "Fearless." As a former athlete, Sheng found a personal resonance with the subject matter. He was also interested in working on an activist art project that would speak about the adverse effects of homophobia in sports.

In 2006, after various colleges expressed interested in having "Fearless" exhibited at their campuses, Sheng started http://fearlesscampustour.org/, a website dedicated to putting exhibitions of "Fearless" at student centers, gyms, and other non-traditional art venues. The "Fearless" project is designed to be exhibited in high traffic areas to reach more people than traditional art gallery or museum exhibitions.

Sheng has exhibited and spoken about "Fearless" at almost 40 different venues, including the 2009 LGBT Human Rights Conference in Copenhagen, Denmark; the 2009 Sports and Sexuality Conference at Ithaca College, and ESPN Headquarters in Bristol, Conn. The exhibit was also featured at the 2010 Winter Olympics in Vancouver.

More details at: http://go.unl.edu/ek5