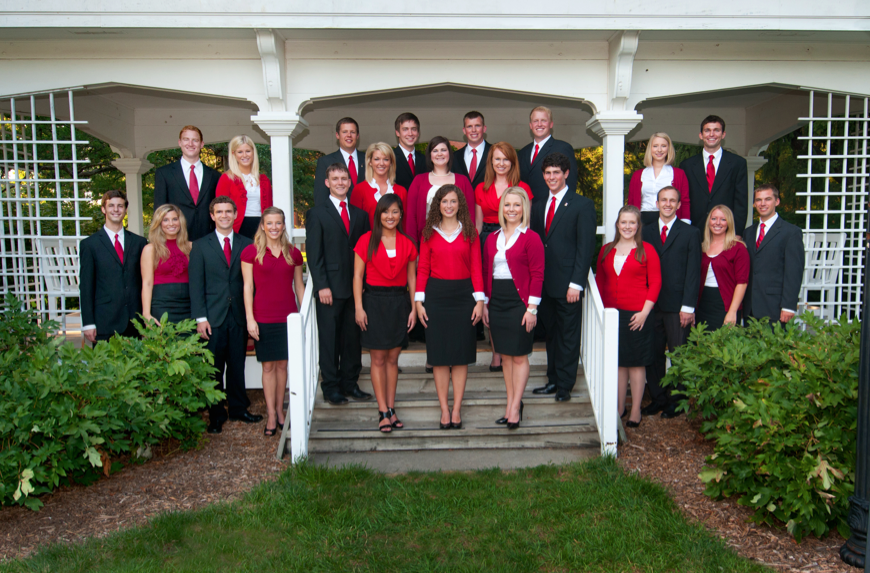 Twenty-four senior students have been selected as Homecoming royalty finalists at UNL.

The homecoming king and queen will be elected by a vote of the student body Oct. 6 and crowned Oct. 8 at halftime of the Nebraska vs. Ohio State football game at Memorial Stadium.

Students nominated for homecoming royalty and their areas of study are:

King — Eric Bloomquist, marketing and music; Thomas Brockhoft, biochemistry; Lane Carr, political science and history; Christian Habib, biological sciences and philosophy; Skip Hecox, agribusiness; Matthew Hilgenkamp, accounting; Thomas Luers, biochemistry; Kevin Rush, special education; Jacob Schlange, international studies and political science; Zachary Smith, music and political science; Alex Warneke, mechanical engineering; and Nate White, architecture.

Queen — Cayla Berry, secondary English and Spanish education; Jordann Bornhoft, mechanical engineering; Jennifer Dannehl, agricultural economics; Julie Feldman, elementary and early childhood education; Caitlin Gillespie, biological sciences; Madeline Henning, business administration; Lauren Jewell, actuarial science; Emily Koopmann, marketing and economics; Erin Reynoldson, advertising and public relations; Emily Schlichting, communication studies and political science; Jill Stigge, political science and communication studies; and Laura Wirth, industrial engineering.