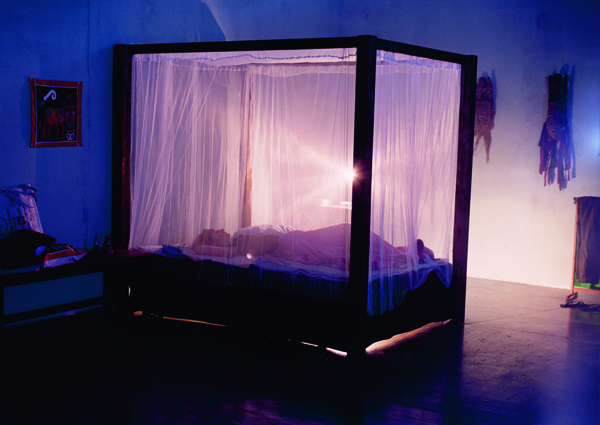 TIE, The International Experimental Cinema Exposition, exists to illuminate experimental film of the highest caliber, as well as to join, recognize and serve filmmakers who are dedicated to the art and experimentation of the celluloid motion picture.

Join us for the 2011 Ross edition of TIE, with two programs that illuminate the continuing vitality of experimental cinema that include films from highly regarded international artists.

TIE curator Christopher May will be present to introduce the programs and answer questions. These events are free and open to the public.

PROGRAM 1: Contemporary Experimental Films
7 p.m. Oct. 12
The International Experimental Cinema Exposition presents a series of contemporary 35mm films that pulsate life through their image repertoires. Each film is able to somehow reach a beautiful vanishing point: that is, a point in which the viewer engages with the images such that the past, future, and present moments come together in a reflexive dialogue. We are excited to share these artists and their creations, hoping to continue and recreate the life of cinema.

PROGRAM 2: Historical Experimental Films
7 p.m., Oct. 13
The International Experimental Cinema Exposition is proud to present the films of Kenneth Anger, one of avant-garde's most legendary filmmakers, as part of a night of historical experimental cinema. Anger's films draw on pop iconography and a wide variety of subcultures including bikers, occultists, and gays. One of his most famous works, "Scorpio Rising," is known for its effective editing of music and image, inspiring leather male erotica.

Thanks to the preservation efforts of the UCLA Film and Television Archive, we present stunningly restored 35mm prints of four of Anger's most well known films.

For the final portion of this historical program, we will be presenting Un Chant D' Amour, French writer Jean Genet's only foray into directing. The film is rarely seen and was once banned for its homosexual content. This masterpiece of erotic cinema will be presented in a long-awaited, newly restored 35mm print.
More details at: http://theross.org/