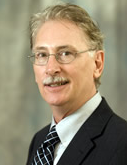 Gary LaFree opens the School of Criminology and Criminal Justice Visiting Scholars Lecture Series with a 5:30 p.m., Oct. 13 presentation in the Nebraska Union Auditorium. The lecture, "The Impact of Black Swans on Terrorism Stereotypes," is free and open to the public.

LaFree is a professor of criminology and criminal justice at the University of Maryland. He is also director of the National Center for the Study of Terrorism and Responses to Terrorism, based at the University of Maryland. His research includes the development and analysis of the Global Terrorism Database, an open-source database with information on terrorist events around the world from 1970 through 2008. LaFree is a past president of the American Society of Criminology.

For more information, contact Chris Eskridge at ceskridge2@unl.edu or 402-472-6755.