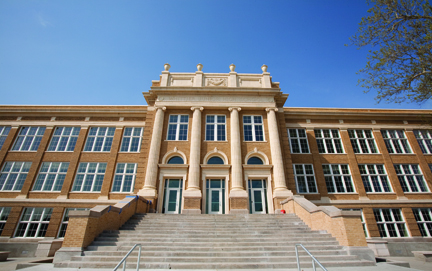 A public open house and dedication of the Whittier Research Center is 5 to 7 p.m., Sept. 28. The former Whittier Junior High School at 19th and Vine street is now home to several research teams and the University Children's Center.

UNL Chancellor Harvey Perlman, Lincoln Mayor Chris Beutler, UNL Vice Chancellor for Research and Economic Development Prem Paul, and former Whittier principal and Lincoln Public Schools administrator Dave Myers will speak at the event. Tours of the facility will be conducted and refreshments will be served. Formal remarks begin at 5:15 p.m. on the main steps Whittier's south facade.

UNL recently completed a renovation of the building.
More details at: http://go.unl.edu/vox