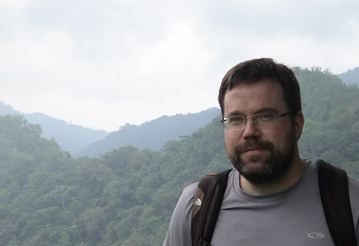 M.J. Paulsen, collections manager in the State Museum's division of entomology, received the 2010 Lacordaire Prize from the Coleopterists Society at its annual meeting held Nov. 15 in Reno, Nev.

The Lacordaire Prize is given for the best published monograph on beetles that was the product of a Ph.D dissertation. The selection was made by a society committee of renowned beetle specialists. Paulsen's monograph was titled, "The Stag Beetles of Southern South America (Coleoptera: Lucanidae)" and was published in the Bulletin of the University of Nebraska State Museum.

Paulsen completed his degree with the supervision of Brett Ratcliffe, curator of entomology.
More details at: http://go.unl.edu/fst