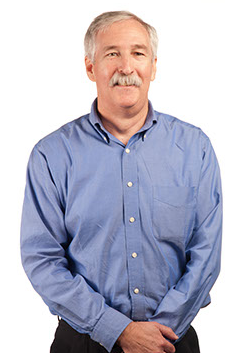 The first of four public presentations by candidates for dean of the Hixson-Lied College of Fine and Performing arts is today.

Bradley Smith, associate dean for creative work, research and graduate education in the University of Michigan's School of Art and Design, will give his presentation 3:30 to 5 p.m., today in the Steinhart Room at the Lied Center for Performing Arts. The presentation is free and open to the public.

Faculty and staff are encouraged to attend the dean candidates' presentations.

Smith has been a faculty member at Michigan since 1999 and was promoted to professor in 2010. Since 2004, he has served as associate dean. Educated as a medical illustrator, Smith was a research assistant professor with Michigan's department of radiology from 1999-2003. Prior to joining the University of Michigan, Smith was a research associate (1988-1992) and research assistant professor (1992-1999) at Duke University. He holds a B.U.S. in art and biology (1980) from University of Utah; an M.A. in medical illustration (1983) from Johns Hopkins School of Medicine; and a Ph.D. in anatomy (1988) from Duke University.

Other candidates and dates of their public presentations are: Chuck O'Connor, Indiana University-Purdue University Fort Wayne, Dec. 6; Shawn Brixey, University of Washington, Dec. 9; and Heather Landes, Arizona State University, Dec. 13. The presentations for these candidates are 3:30 to 5 p.m. in the auditorium of the Sheldon Museum of Art.

For more information about the candidates, go to http://go.unl.edu/fpadeansearch.
More details at: http://go.unl.edu/fpadeansearch