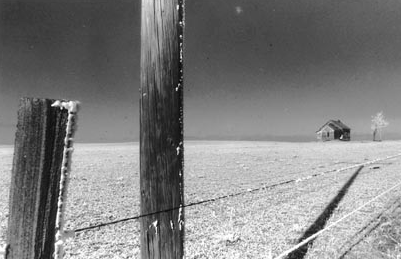 An exhibition featuring the photography of George Tuck, retired professor of photojournalism, is on display through Jan. 31 in the East Union's Loft Gallery.

The show features select photos from Tuck's "Flat Places and Interesting People" exhibition.

During a semester-long sabbatical in 1998, Tuck drove more than 10,000 miles through the Great Plains shooting photos for "Flat Places and Interesting People." The exhibit — which debuted in UNL's Great Plains Art Museum — featured 90 photos. "Flat Places" has shown in the U.S. Consulate in St. Petersburg, Russia; Midland College in Midland, Texas; Hardin-Simmons University in Abilene, Texas; Panhandle Plains Museum in Canyon, Texas; and in Tuck's hometown of Dumas, Texas.

The complete series is a part of the Great Plains Museum's permanent collection.