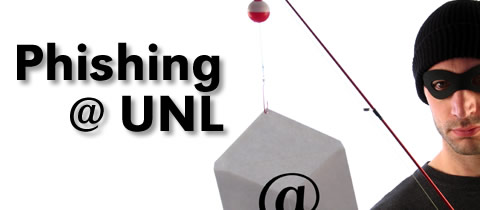 The University of Nebraska's email migration project to Office 365 presents an opportunity for email scams and phishing attempts. Faculty and staff should never respond to emails that they suspect contain malicious links or requests for personally identifiable information such as logins and passwords. UNL will never ask for login or password information by email or in person.

"Events like the email migration project, as well as certain annual events like the start of the academic year and tax refund season are often targeted by online criminals," said Rick Haugerud, Information Services security administrator.

For more information, or if you have concerns about a message, contact the Computer Help Center at mysupport@unl.edu, 402-472-3970 or 866-472-3970.

The campus can also view, compare and report phishing emails at http://is.unl.edu/phishing.
More details at: http://go.unl.edu/m9k