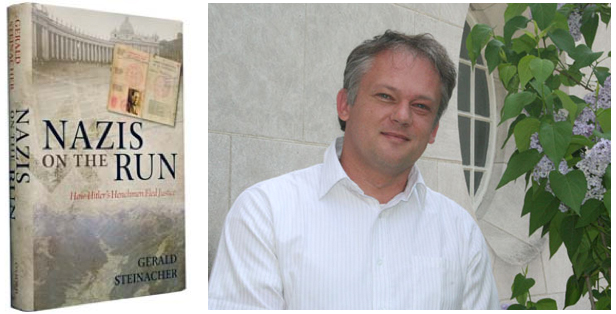 Gerald Steinacher, assistant professor of history, has been selected as a recipient of the 2011 National Jewish Book Award for his book "Nazis on the Run: How Hitler's Henchmen Fled Justice" published by Oxford University Press.

The Jewish Book Council recently announced its award selections. Steinacher's book was the winner in one of 18 categories, "Holocaust."

The book, released in 2011, tells the story of how Nazis and Fascists escaped from justice at the end of World War II by fleeing through Italy to overseas. It explores the role the Red Cross, the Vatican, and the Secret Services of the major powers played in smuggling the Nazis away from prosecution in Europe to a new life in North and South America, Spain, and the Near East.

The Jewish Book Council established the National Jewish Book Awards in 1948 to recognize notable contributions to Jewish literature. It is the longest-running program of its kind in North America.

Steinacher will accept his award at a banquet in New York.