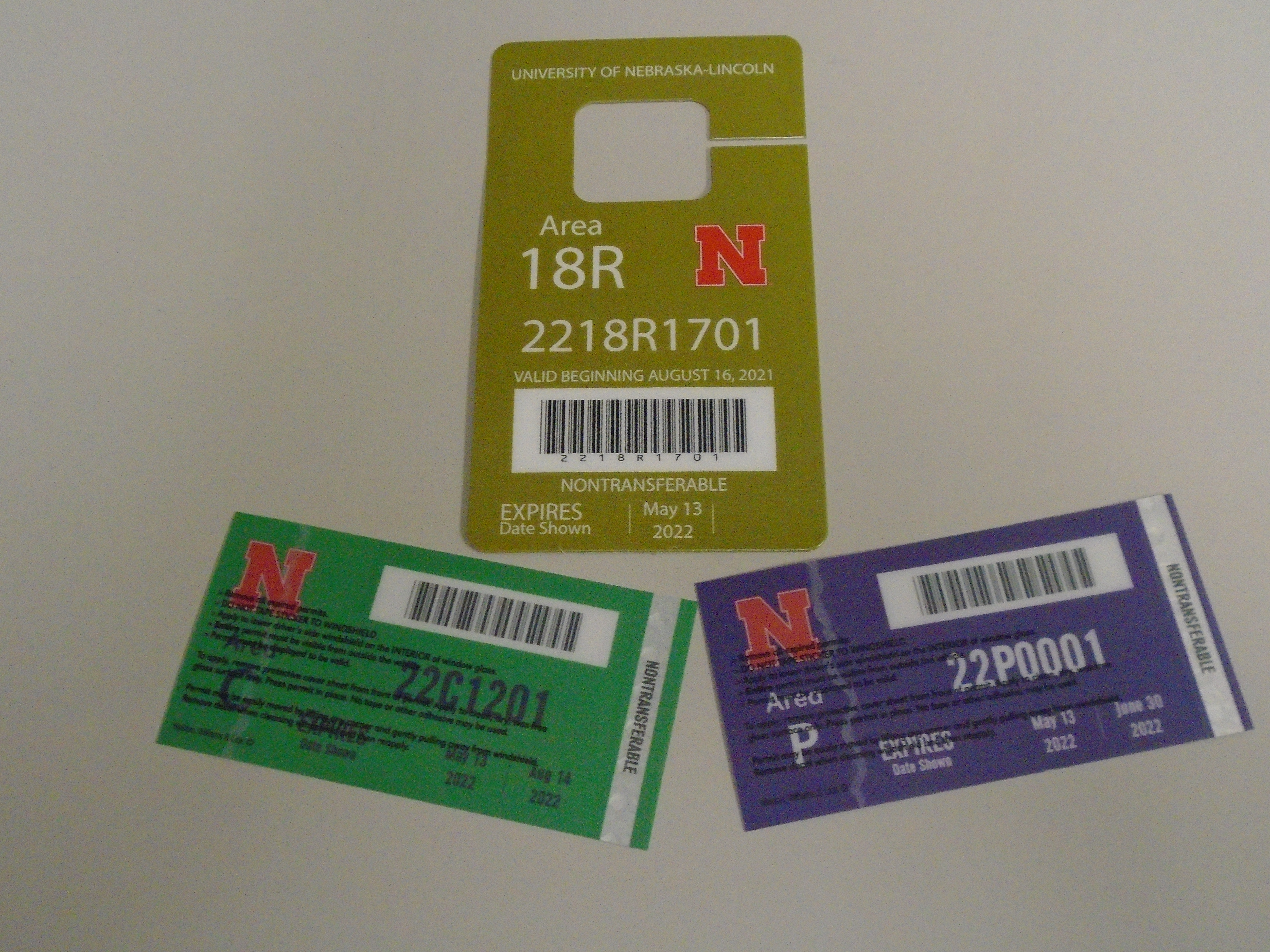 2021-2022 University of Nebraska–Lincoln parking permits are now available for sale online.
A parking permit is required for any vehicle parked in designated areas of the Lincoln campus.

Parking permits for students who live on campus coordinate with housing choices.
• Residents who live in a City Campus residence hall, fraternity or sorority must select the appropriate R01, R02, 14R, 17R, 18R or 19R permit.
• East Campus residents must select E permits.
• Commuters who live off-campus can select Area C, D01, D02, 14C, 17C, 19C or SGC permits.

Nine-month student permits are effective beginning August 16.

ORDER YOUR PERMIT ONLINE.
• Permit options are detailed at https://parking.unl.edu/student-parking-options.
• Make permit purchase online at https://parking.unl.edu/student-parking-permit-purchase-guide
• Permits ordered online will be mailed to the address provided during the purchase process.

Mailing of student permits will begin in July.
If you need to be on campus before your permit arrives, use the link in your email permit purchase receipt to print a temporary permit. It is valid for 30 days in your designated parking area.
The temporary permit must be printed and placed on the front dashboard of your vehicle.

If you have questions, call Parking and Transit Services at 402-472-1800.