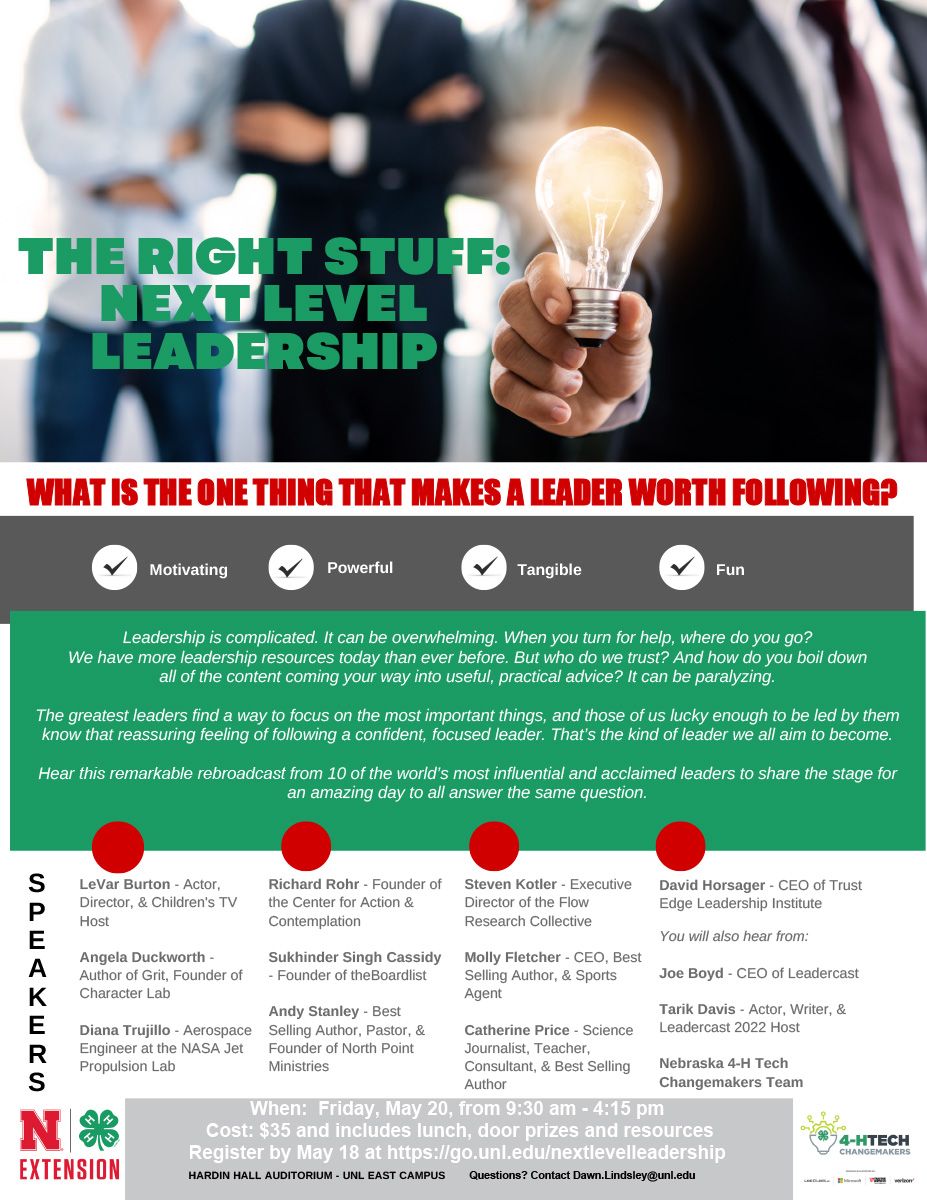 What is the one thing that makes a leader worth following? Attend The Right Stuff: Next Level Leadership and be a part of this remarkable rebroadcast from 10 of the world's most influential and acclaimed speakers who are all answering this question. Participants will walk away inspired, better equipped and motivated to lead in new ways.

The Right Stuff: Next Level Leadership will be held Friday, May 20, from 9:30 a.m.-4:15 p.m. at Hardin Hall Auditorium on University of Nebraska-Lincoln East Campus. Cost is $35 and includes lunch, door prizes and resources. Register by May 18 by going to https://go.unl.edu/nextlevelleadership. This event is a great opportunity for adults and high school youth, and will include some interactive training.

See flyer or website for the amazing list of speakers.