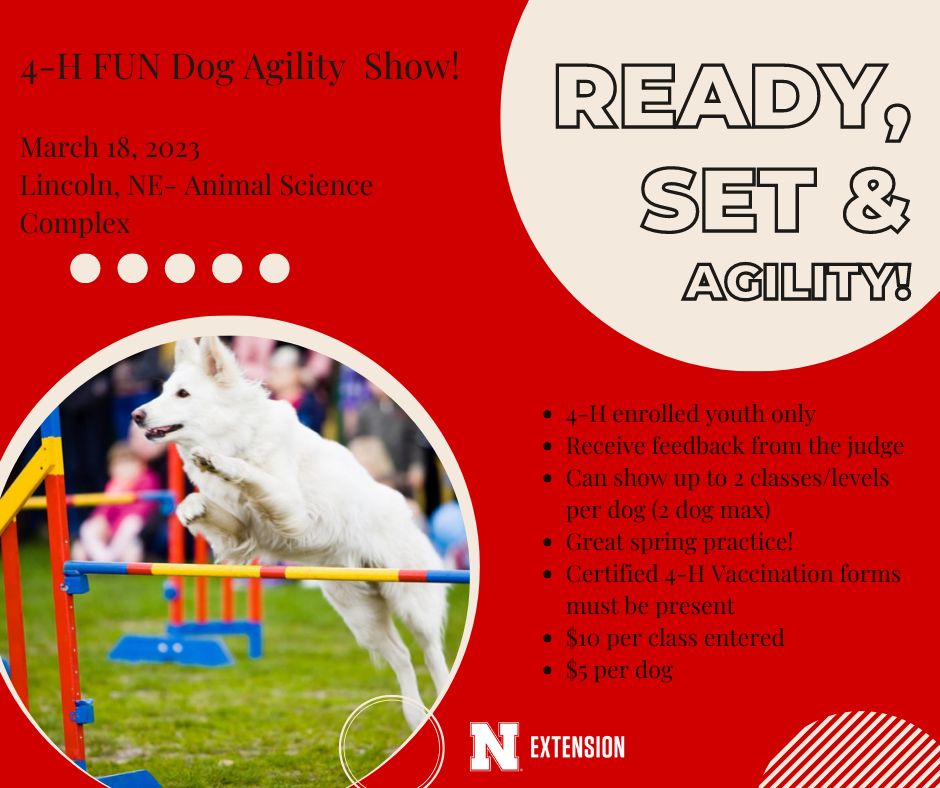 Nebraska Extension will present a 4-H FUN Dog Agility Show on Saturday, March 18, 11 a.m.–2 p.m. at the Animal Science Complex on University of Nebraska-Lincoln East Campus. Register by Monday, March 6.

This show's objective is to allow youth to gain practice on agility equipment and test out the various levels they may want to compete in and get feedback from the judge. Placings will not be given as this is a practice show for all 4-H youth.

Fee is $5 per dog (2 dog max) and $10 per class. More information and link to registration is at https://4h.unl.edu/soar-workshop-series. For further questions, please contact Grace Kim at 402-472-6085 or grace.kim@unl.edu.

4-H youth are encouraged to stay after the 4-H Dog Agility Show to check out and/or even try Speedway! This OPEN show would give youth more opportunities to try out another dog related activity. Youth can even sign up the day of the show to try it out!