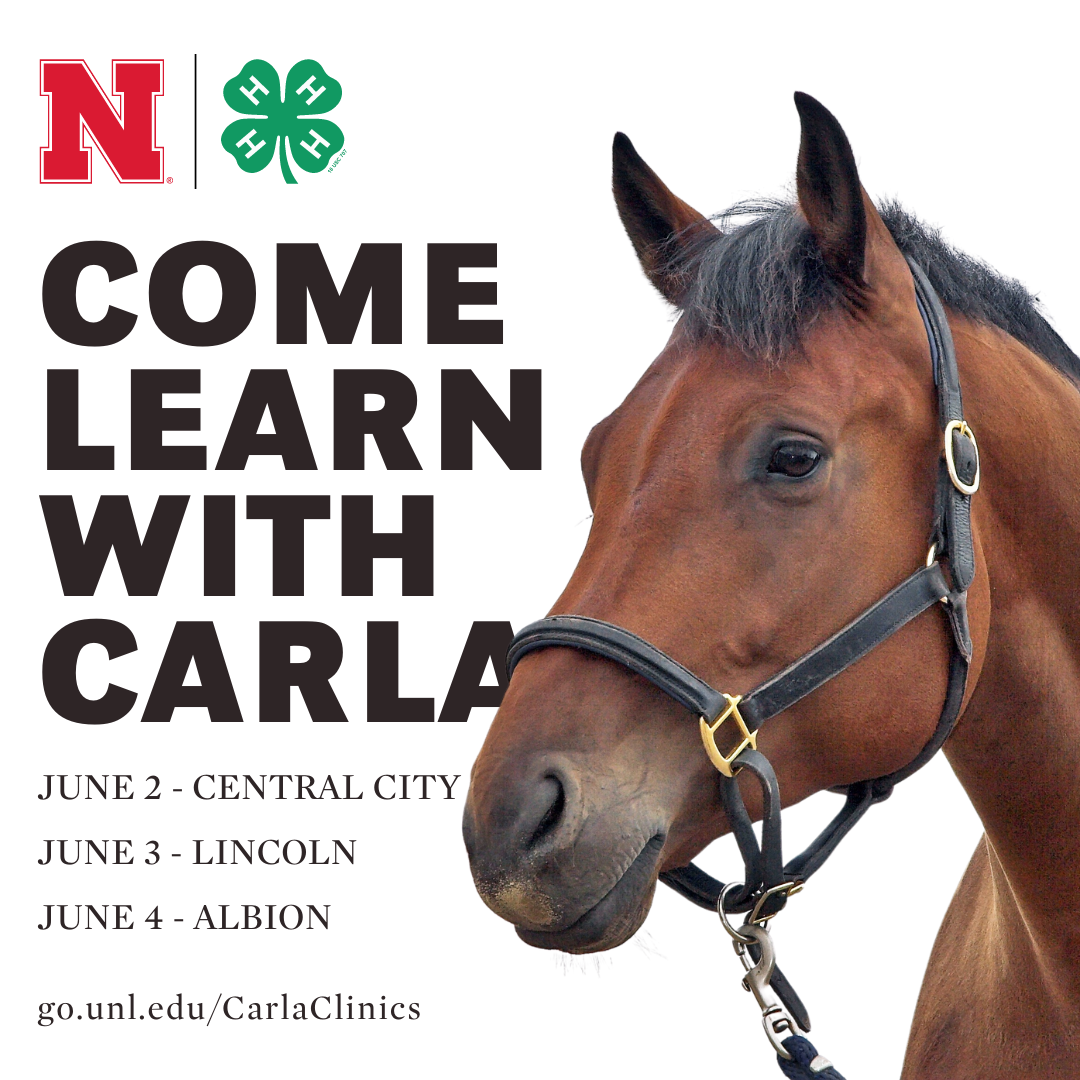 Nebraska Extension is presenting a "Come Learn With Carla Clinic" at three locations across the state, including one in Lincoln on Saturday, June 3 at the Lancaster Event Center Fairgrounds, Pavilion 3. Tentative start time of first session is 9 a.m. Participants will be notified of their start time.

Come learn with experienced clinician and judge Carla Wenburg! Carla has been an AQHA & NSBA judge for 36 years and NRHA judge for 28 years. Youth will have the opportunity to work on horsemanship and training maneuvers with Carla in separate sessions with other riders.

Show flyer is at https://lancaster.unl.edu/4h/horse/Horse-Carla-Clinic-Lincoln-23.pdf.

Register by May 5. For more information and to register, go to https://go.unl.edu/carlaclinics. Cost: $40 for 4-H'ers, $80 for non-4-H youth, $80 adults.

For questions about the clinic or registration, contact Grace Kim at grace.kim@unl.edu. For stalling/bedding and other questions, contact Kate Pulec at kpulec3@unl.edu or 402-441-7180.