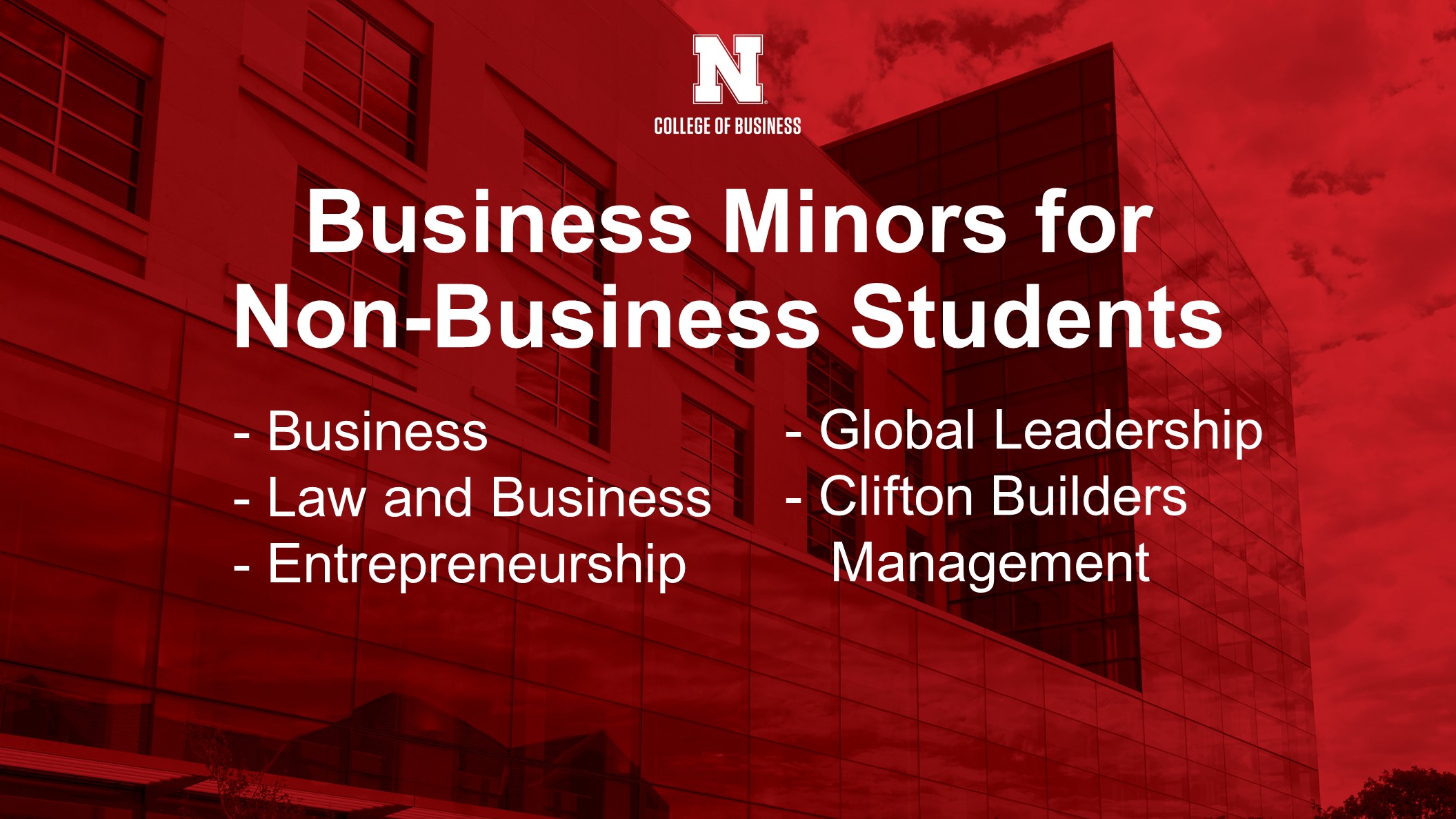 The College of Business offers four minors for non-business majors! Please share this information with any students who may be interested in business. These minors are a great compliment to any major and adds depth to their skill sets in critical thinking and problem solving, oral and written communications, teamwork and collaboration, global and international fluency, professionalism, and more!

Students can earn one or more minors in:
- Business
- Law and Business
- Entrepreneurship
- Global Leadership
- Clifton Builders Management*

Business minor courses are offered online and on campus in the fall, spring and summer. Courses for the other minors are offered in fall, spring, and sometimes summer.

*The Clifton Builders Program is designed to identify and develop students with high leadership and entrepreneurial potential. Courses are taken as a cohort and an application to enter the program is required. If you have questions, please contact the Clifton Strengths Institute at 402-472-3933.

If you have questions, please visit with an advisor in Business Advising and Student Engagement at 402-472-2310. Students are welcome to schedule appointments through MyPLAN.

More details at: https://business.unl.edu/promo/business-minors/