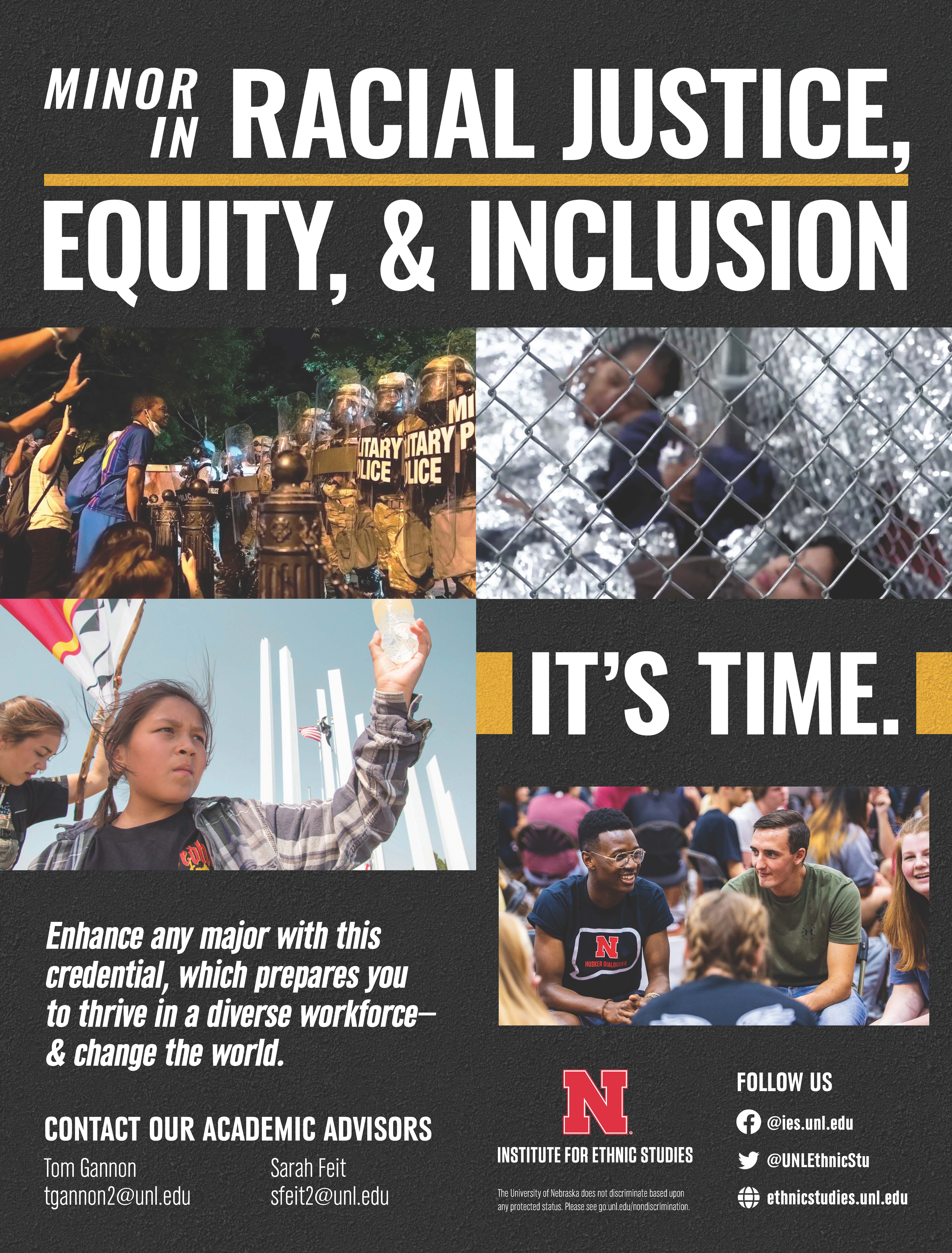 Racial Justice, Equity, and Inclusion

The minor in Racial Justice, Equity, and Inclusion is designed for all students curious about racial justice. It furnishes you with an academic credential in diversity, equity, and inclusion training that prepares you for success in corporate, government, and nonprofit fields. You will gain knowledge about the histories, politics, and cultures of key racial and ethnic groups, including African Americans, Latinx Americans, and Native Americans. You will develop ease and confidence in having difficult conversations about race, privilege, and cultural difference, as well as the ability to research, write, and speak about racial and ethnic issues in an evidence-based, clear, logically sound, and persuasive way.

Required Courses
• ETHN 101 How to be Antiracist
• ETHN 200 Introduction to African American Studies
• ETHN 201 Introduction to Native American Studies
• ENTH 202 Introduction to Latina and/or Latino Studies
• ETHN 203 Introduction to Africa

Select one (1) additional ETHN cross-listed course at the 300 or 400 level

Contact Sarah Feit, sfeit2@unl.edu, with questions about the minor.
More details at: https://catalog.unl.edu/undergraduate/arts-sciences/racial-justice-equity-inclusion-minor/#text