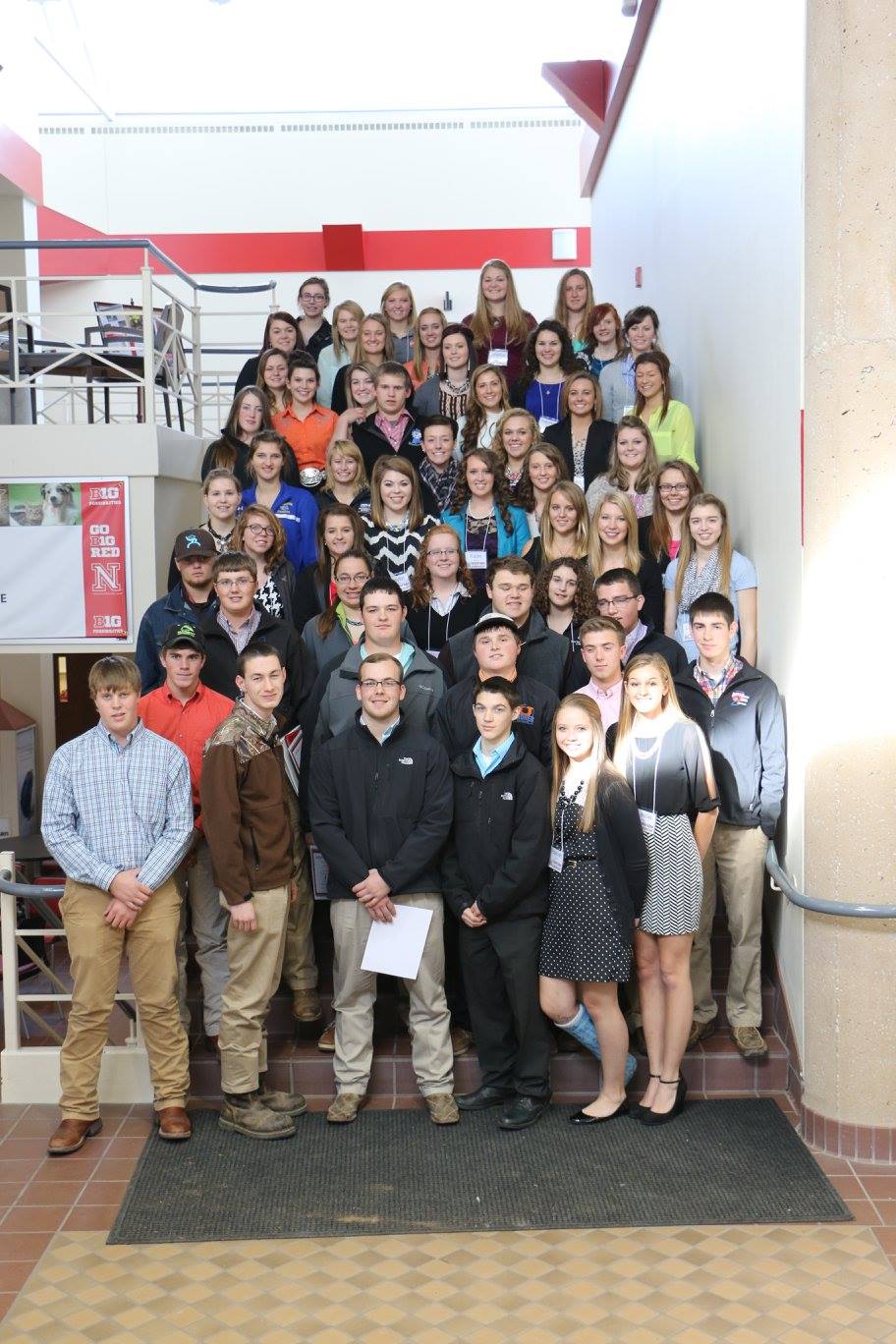 The 12th Annual Nebraska Youth Beef Leadership Symposium for ALL highschool youth will be held on November 20-22, 2015, on East Campus at UNL. The registration deadline is October 2, so act quickly!

NYBLS is co-organized and conducted by faculty and students in the Departments of Animal Science and Nebraska Extension, with support from several sponsors/donors and the College of Agricultural Sciences and Natural Resources. Additionally, Nebraska beef industry leaders participate in several activities of the symposium.

Both the freshman/sophomore session and the junior/senior sessions will run simultaneously. The freshmen/sophomore group will learn more about the beef industry and will be tasked with the project of creating a promotional video about the beef industry. The junior/senior group will do the traditional NYBLS project of working with a professional chef and UNL meat scientists to develop a new beef dish, as well as develop a marketing plan to accompany the dish.

In addition, six $500 UNL College of Agricultural Sciences and Natural Resources will be awarded to juniors and senior participants.

For more information about the Nebraska Youth Beef Leadership Symposium or to register, visit http://animalscience.unl.edu/nebraska-youth-beef-leadership-symposium


More information also is available by contacting Alli Raymond, 402-472-0204, araymond2@unl.edu, Lindsay Chichester, 402-624-8007, lchichester2@unl.edu, or Dennis Brink, 402-472-6446, dbrink1@unl.edu. Other team members include: Brad Bennet, Cole Meador, and Meredith Bremer. Registration is $30 due by October 2. Late registration is $50 after October 2. Registration includes all materials, meals, and lodging.