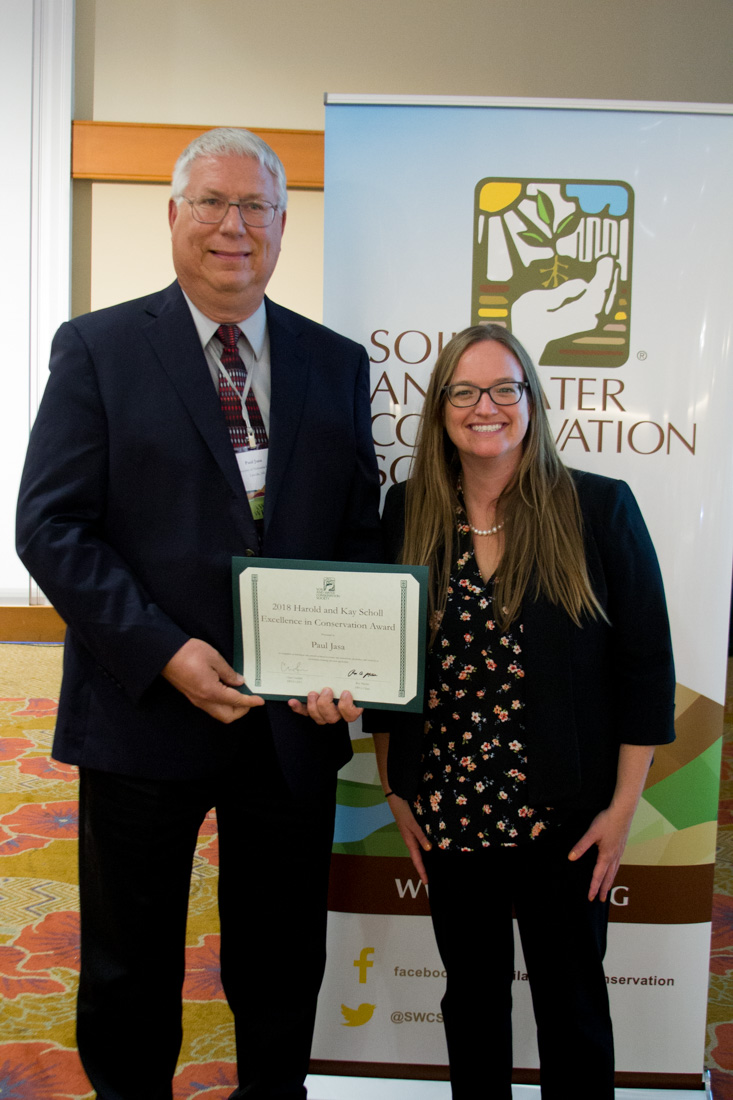 Paul Jasa was recently honored with the 2018 Harold and Kay Scholl Excellence in Conservation Award. Paul was cited for his development of educational programs involving crop production that improve profitability, build soil health, and reduce risks to the environment.

His other awards include the 1998 No-Till Innovator Award for Research and Education, induction into the Nebraska Hall of Agricultural Achievement in 2015, and the American Society of Agricultural and Biological Engineers Nebraska Section 2012 Engineer of the Year award. For these and many other accomplishments, the SWCS committee cited Paul as a well-deserving recipient of the Excellence in Conservation Award.

The Harold and Kay School Excellence in Conservation Award celebrates individuals who provide technical assistance and demonstrate effectiveness and creativity in conservation planning and plan application. Nominees must be engaged or previously engaged in work principally concerned with providing direct technical assistance to landowners, communities, or units of government.

Paul received the award at the 73rd Soil and Water Conservation Society International Annual Conference, held in Albuquerque, New Mexico from July 29 to August 1. Recipients of the award are honored with a plaque and monetary award.

Pictured in the photo with Paul is Clare Lindahl, chief executive officer of SWCS.