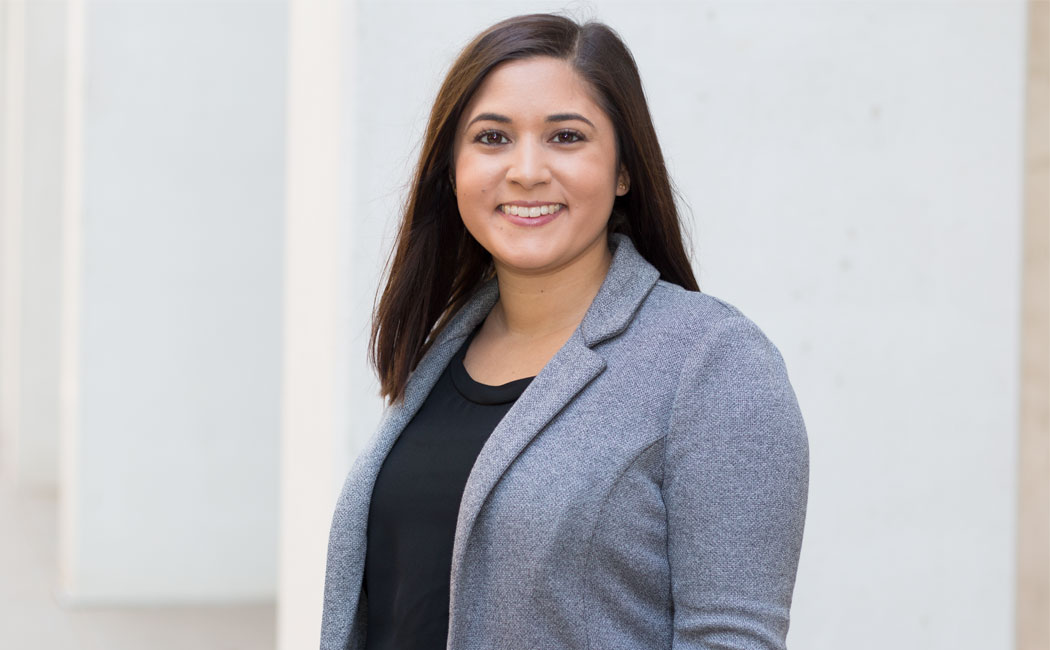 Sonya Bhatia, doctoral student in school psychology, has received the 2017-18 Buffett Early Childhood Institute Graduate Scholars fellowship. The $24,980 fellowship will fund Bhatia's dissertation project, "An Examination of Conjoint Behavioral Consultation's Effects on Teacher-Student Interactions."

Conjoint Behavioral Consultation, also known as Teachers and Parents as Partners (TAPP), is a research-based intervention that supports parent-teacher relationships to improve student outcomes. It was developed in part by CYFS director Susan Sheridan, Bhatia's faculty advisor.

Learn more about TAPP: http://cyfs.unl.edu/TAPP/

While previous studies have examined TAPP's effectiveness at supporting relationships between teachers and parents, no research has yet explored how TAPP supports interactions and relationships between teachers and students.

"We know TAPP helps improve child behaviors and strengthen home-school relationships, but we don't know how it affects teacher-student interactions," Bhatia said. "Those interactions influence teacher-student relationships, which we know impact kids' academic and behavioral success, and future relationships with adults."

For three years, Bhatia has been developing and piloting a measure that evaluates interactions between teachers and students. She will now be using that measure to code more than 500 classroom observation videos from a previous TAPP study conducted in rural communities.

Bhatia's study includes 41 teachers and 71 children in grades K-3 with behavior problems. Some of these teachers and students participated in TAPP and others did not, providing a comparison group for the study.

"I'm really interested in seeing how TAPP influences teacher-student interactions," Bhatia said. "This study is important because it may provide further support for TAPP's use with young children with behavior problems in rural schools."

Bhatia's interest in teacher-student relationships stems from her time as an elementary teacher. She remembers observing how teachers' interactions influenced students' behavior and performance.

"I saw that students often have better outcomes when they have positive interactions and relationships with their teachers," Bhatia said.

Bhatia's study is housed in the Nebraska Center for Research on Children, Youth, Families and Schools.
More details at: http://cyfs.unl.edu/news/?p=1797