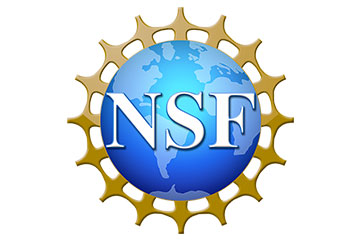 The National Research Traineeship (NRT) funded by NSF at the University of Nebraska-Lincoln is seeking outstanding Ph.D. and M.S. computer science students to participate in interdisciplinary research that seeks to better understand and address the resilience and sustainability of our agricultural ecosystems.

If chosen for this competitive program, you will have the opportunity to:
• Pursue innovative and high-impact research in your discipline supported by faculty mentors with multidisciplinary expertise at a R1, state-flagship, Big Ten university
• Tackle modern society's grand challenges such as providing food, energy, water, and ecosystem services (FEWES) for all of earth's inhabitants
• Collaborate with other STEM students and faculty across disciplines such as engineering, biological sciences, natural resources, agronomy, horticulture, entomology, economics, and public policy
• Engage with industry professionals, government officials, and other NRTs and the National Science Foundation
• Travel to the Netherlands and around Nebraska to compare agro-ecosystems in Nebraska and Western Europe
• Earn an annual stipend of $36,000 per year for up to three years for Ph.D. students and $34,000 per year for up to two years for master's students, along with health insurance and remission of tuition and most university fees

Computer science students applying should have an interest in using data science, sensing technologies, computational modeling, or innovative solutions and tools for collecting, synthesizing, and analyzing data, with an application emphasis on resilience and sustainability of agricultural ecosystems. Students with a background in machine learning, data mining, data fusion, decision support, data modeling, data visualization, sensing, or other data-related areas are encouraged to apply. Note that Native Americans and domestic students from other minority groups underrepresented in STEM are especially encouraged to apply. International students are not eligible for this traineeship.

Please e-mail the following to Ms. Ronica Stromberg, Program Coordinator, at rstromberg3@unl.edu:
• Curriculum vitae or resume
• Statement or letter of interest
• GRE or GMAT scores
• All university academic transcripts
• UNL department in which you would plan to use the graduate school tuition benefit

For more information: Please e-mail Ms. Ronica Stromberg or visit https://nrt.unl.edu.