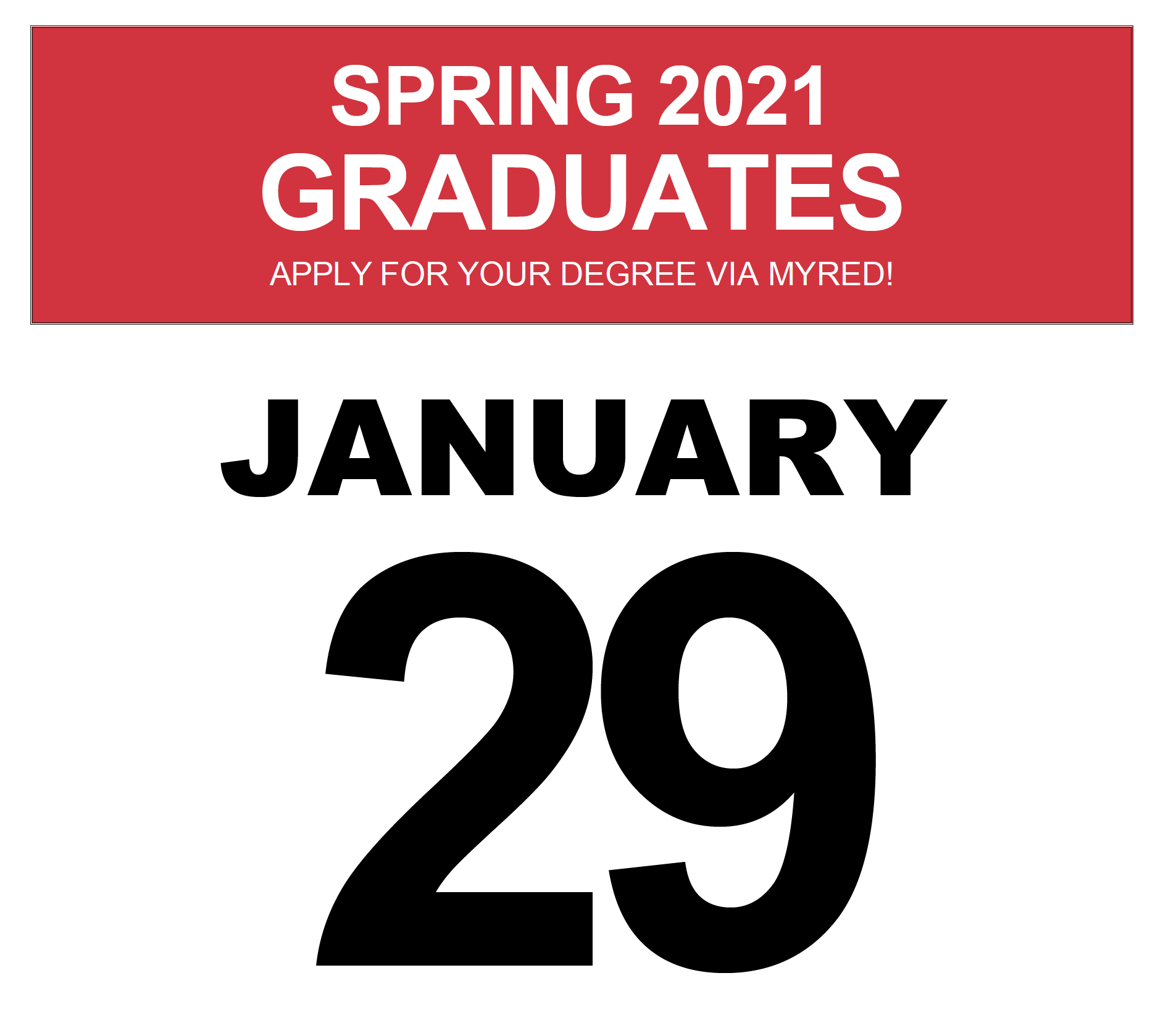 Spring 2021 graduation applications are now available to students in MyRED. The graduation application deadline is January 29.

FEES
A $25.00 fee per degree/certificate will be automatically billed to your student account.*

DEADLINE
Failure to submit an application for graduation by the deadline may result in a term delay in awarding your degree.

HOW TO
• Sign into MyRED
• Click on ACADEMICS tab
• Click on the Spring 2021 Application for Graduation link

*The application and fee are good only for the current term and are not transferrable to another term.