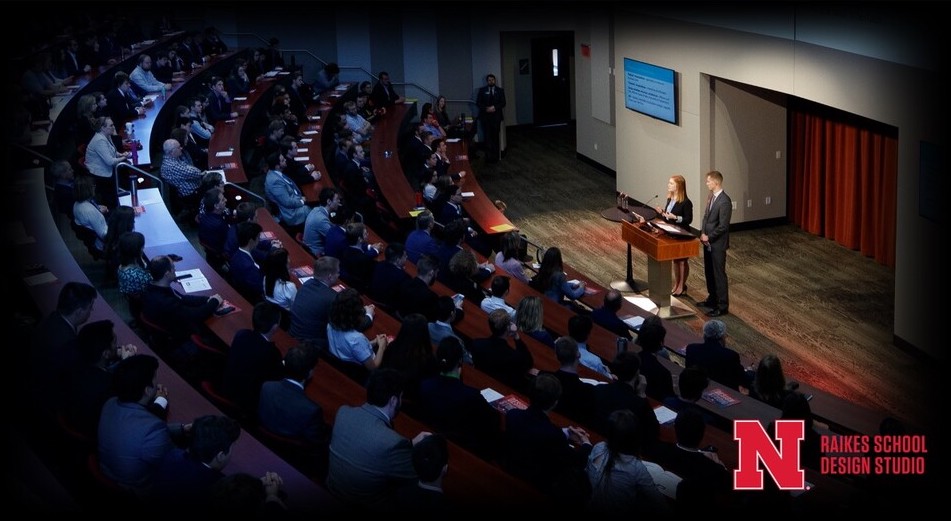 The University of Nebraska-Lincoln Jeffrey S. Raikes School of Computer Science and Management will host its annual Design Studio Showcase on April 29 at Nebraska Innovation Campus.

This event is a celebration of innovation and creation. Students in Design Studio partner with sponsoring organizations to design and develop real-world, software-based solutions.

The showcase sessions will provide participants the opportunity to see presentations on the products developed as well as interact with other students.

To learn more about this year's projects and the showcase, visit the Raikes program website.

The Design Studio Showcase schedule is:
• 1 to 1:45 p.m. — Spring Speaker featuring Robbie Bach, NIC Auditorium;
• 2 to 4 p.m. — Project Demonstrations, NIC Banquet Hall and Breakout Rooms
• 4 to 4:30 p.m. — Awards Program, NIC Auditorium

The Spring Speaker and Awards Program will be available via Zoom for those who are unable to join us in-person. RSVP to attend the event on the Raikes School website to receive a link to watch via email.

More details at: https://news.unl.edu/newsrooms/today/article/raikes-schools-design-studio-showcase-is-april-29/