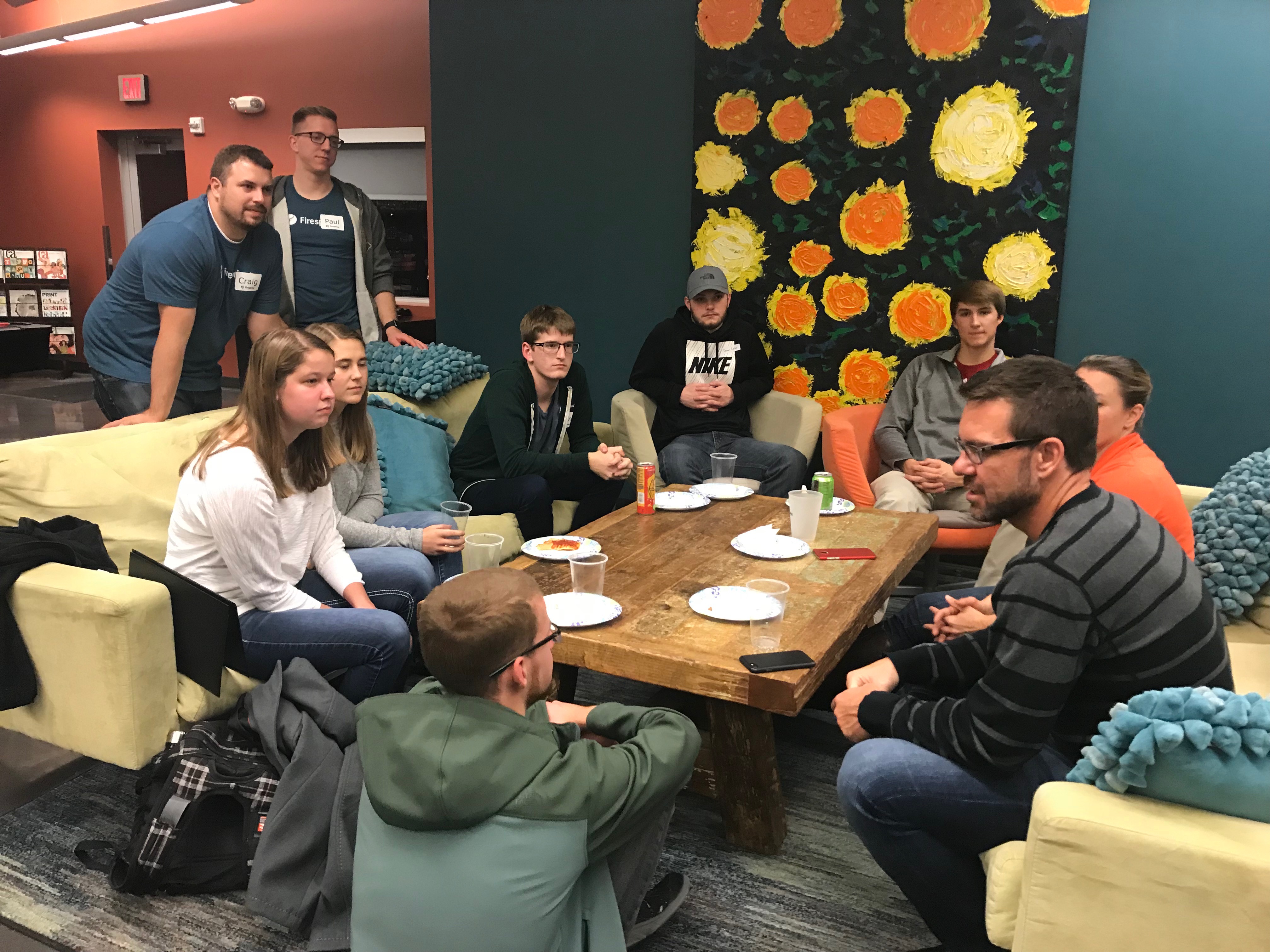 The Department of Computer Science and Engineering will partner with Prosper Lincoln and several local organizations again this semester to bring students career opportunities in a unique event format.

Twelve Lincoln organizations will co-host events during the months of January and February. Participating companies will include Hudl, Talent+, Don't Panic Labs, Nelnet, Firespring, Ameritas, Spreetail, Pen-Link, Sandhills Publishing, and Assurity Life Insurance Company. This round of events will also include two new companies: Nobl Health and opendorse.

Each State of the Practice event provides computing and software engineering students the chance to explore organizations and jobs in a relaxed setting. Each event includes a free dinner, a tour of the hosting office, and an opportunity for students to have casual conversations with employees.

While several of the organizations have participated in the event series previously, many of the events in this spring series will be held at new locations, including the offices of Nobl Health, Talent+ and Sandhills Publishing. Hudl has hosted two State of the Practice events previously, but this time will show off its new downtown headquarters with fellow sports technology company opendorse.

Students can attend State of the Practice events on the following dates:

Wednesday, January 24, 7-9 p.m. – at Talent+ with Don't Panic Labs
Thursday, January 25, 6-8 p.m. – at Nobl Health with Nelnet
Wednesday, January 31, 7-9 p.m. – at Firespring with Ameritas
Thursday, February 1, 6-8 p.m. – at Spreetail with Pen-Link
Wednesday, February 7, 7-9 p.m. – at Hudl with opendorse
Thursday, February 8, 6-8 p.m. – at Sandhills Publishing with Assurity

Free transportation to the events at Talent+, Firespring, and Sandhills Publishing will be provided. Students interested in attending should RSVP via Facebook or EventBrite so companies can provide plenty of free food and swag.