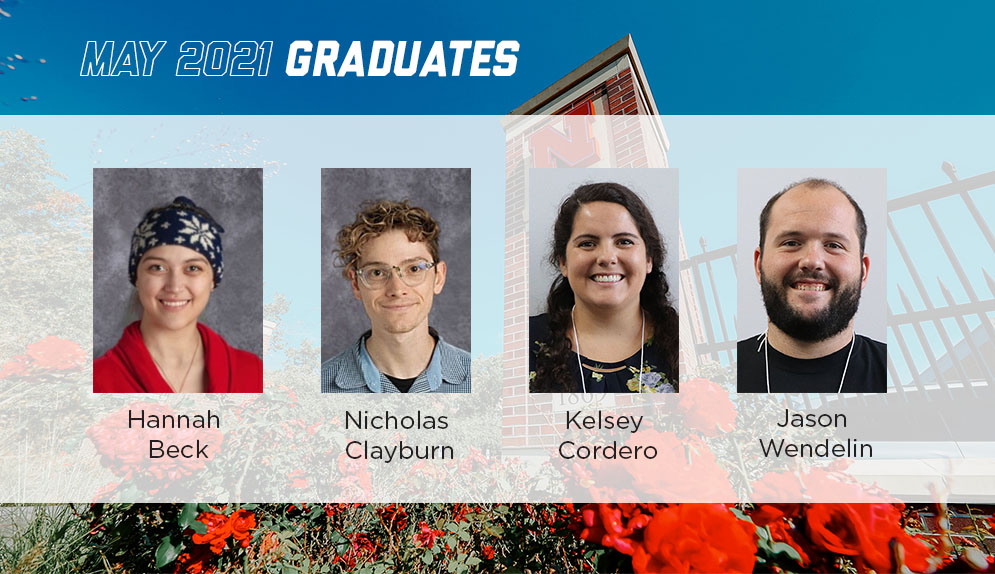 Congratulations to the four Nebraska teachers who will earn master's degrees from the University of Nebraska-Lincoln in May 2021, in part as a result of their participation in the MAT program or ITEAM.

Three teachers earned a Master of Arts for Teachers (MAT) degree from the Department of Mathematics in May:

Hannah Beck, Grand Island Senior High School
Nicholas Clayburn, Lincoln Public Schools District Office (formerly Lincoln High School)
Kelsey Cordero, Gretna Elementary

Jason Wendelin, a Gretna Public Schools teacher at Whitetail Creek Elementary who completed ITEAM in 2019 along with Cordero, graduated with a Master of Arts from the Department of Teaching, Learning and Teacher Education.

We are proud of them and their accomplishments!