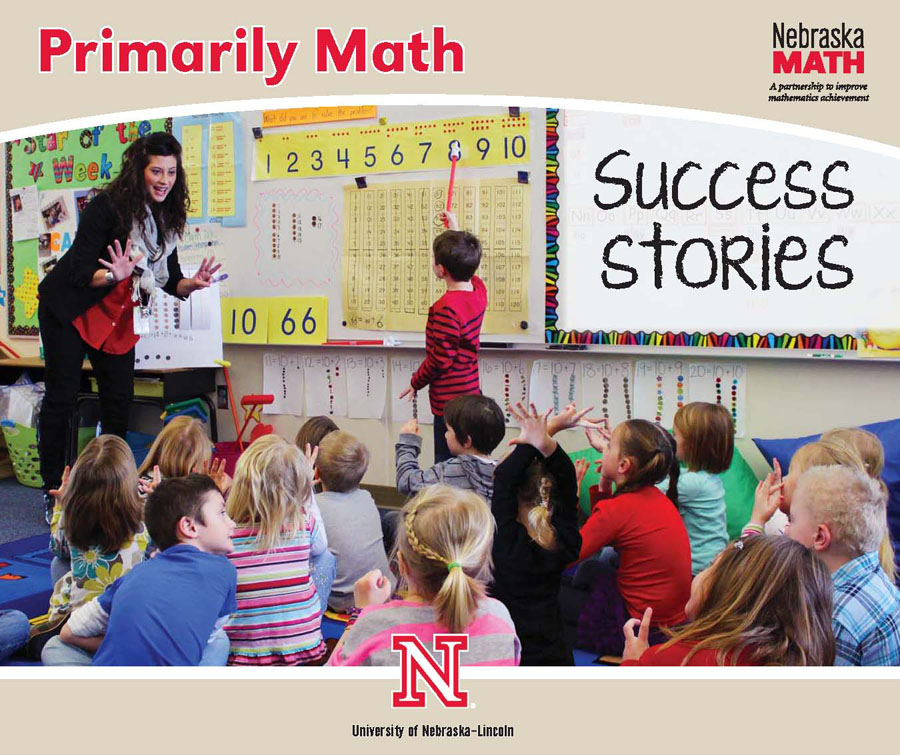 "Primarily Math: Success Stories" tells the story of Primarily Math, a teaching, research and development program for K-3 teachers. Over the past four years, 227 outstanding Nebraska elementary teachers have participated in this program. Upon completion of the 18-hour graduate program, participants earn a K-3 Math Specialist Certificate from the University of Nebraska-Lincoln.

NebraskaMATH is immensely proud of the teachers in Primarily Math. They are a wonderful resource for improving the teaching and learning of mathematics in the primary grades. Enjoy this magazine's stories and classroom photos, more of which can be seen in the slideshows on our websites: http://scimath.unl.edu/nebraskamath and http://scimath.unl.edu/primarilymath.

Download a copy of "Primarily Math: Success Stories" on our website. Or, if you would like a hard copy, please email Lindsay Augustyn at laugustyn2@unl.edu.
More details at: http://go.unl.edu/bju