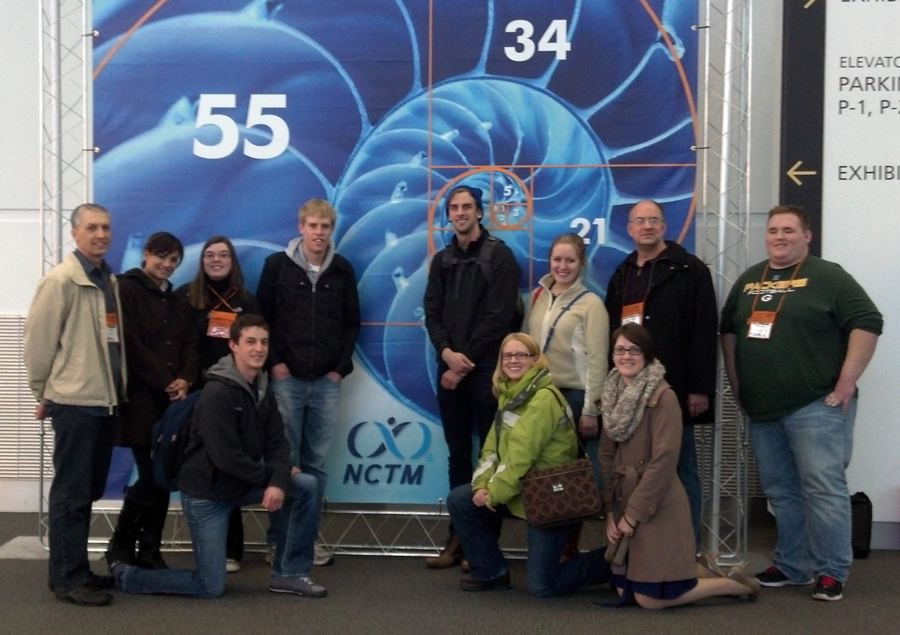 Teachers attended a wide variety of sessions, from the dangers of using "keywords" to decode word problems, to using ipad apps to support learning, to effective questioning practices to support class-wide discussions in math class. Several attended sessions by Dan Meyers, who blogs about mathematics and has several interesting videos online. Darla Berks (Math Coach, Lincoln High, and Amy Nebesniak, former LPS teacher who is joining the UNK faculty) presented: Racecars, Pennies, and Men with Hats: Teaching Algebra for Understanding.

Nebraska's Matt Larson (NCTM Board Member, LPS Mathematics Curriculum Specialist) was a featured presenter. Other presentations were contributed by Angela Hodge (UNO) and RMC Research Corporations John Sutton, Arlene Mitchell and Clare Heidema.

Topics of sessions included reasoning, reading in math, communication (orally and in writing), Common Core State Standards, PLCs (professional learning communities), teaching ELL students effectively, and constructing algebra proofs.

Next year's NCTM meetings include regional meetings in Baltimore (October 16–18), Las Vegas (October 23–25), and Louisville (November 6–8). The 2014 national meeting will be in New Orleans, April 9–12, 2014. Plan now to attend with colleagues, get new ideas, and come back refreshed! See http://www.nctm.org/conferences/default.aspx?id=52 for more information.

You can "like" NCTM on Facebook to get a problem of the day, see other photographs from the last conference, and get news updates.