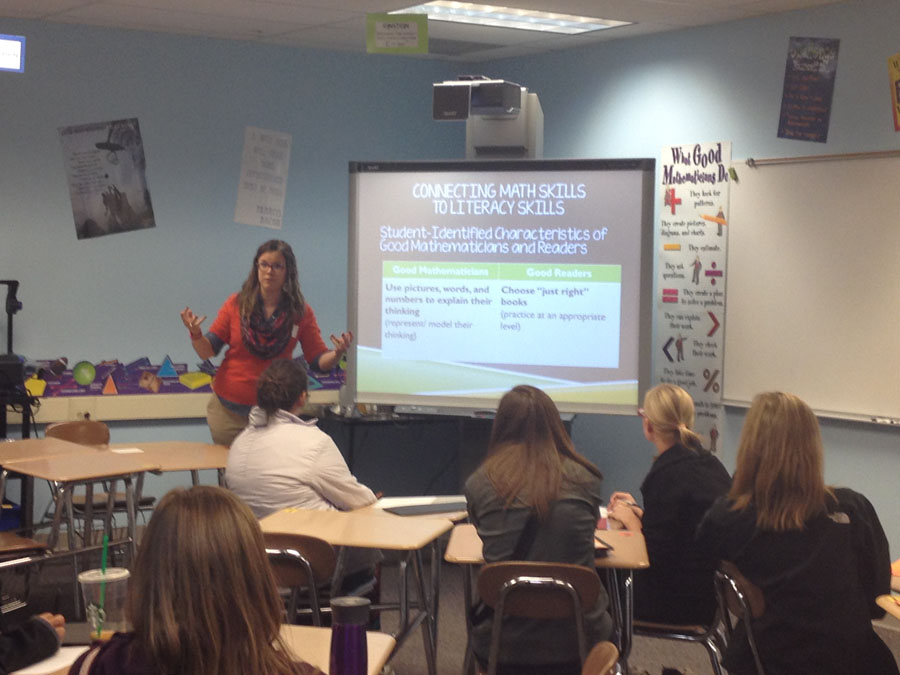 This year's NATM Pre-Professionals Math Conference was hosted by Westside High School in Omaha on Saturday, Nov. 9. Sixty-four pre-service teachers participated in this professional development opportunity. Students in attendance represented the University of Nebraska at Omaha, Lincoln and Kearney, along with Creighton University, Peru State College, Wayne State College, and ITT Technical Institute.

Sessions on a variety of topics were aimed at elementary, middle or high school levels and included classroom management, student engagement, use of manipulatives, literacy in math, cooperative learning,
flipped classroom models, mental math strategies, differentiated instruction and the use of iPads in the classroom.

Throughout the event, participants were able to submit questions to be answered by a panel of experienced teachers: Nancy Mosier, LPS kindergarten teacher; Kristen Hogan, Westside High School; and Shelby Aaberg, Scottsbluff High School. It was an inspiring event for future Nebraska teachers.