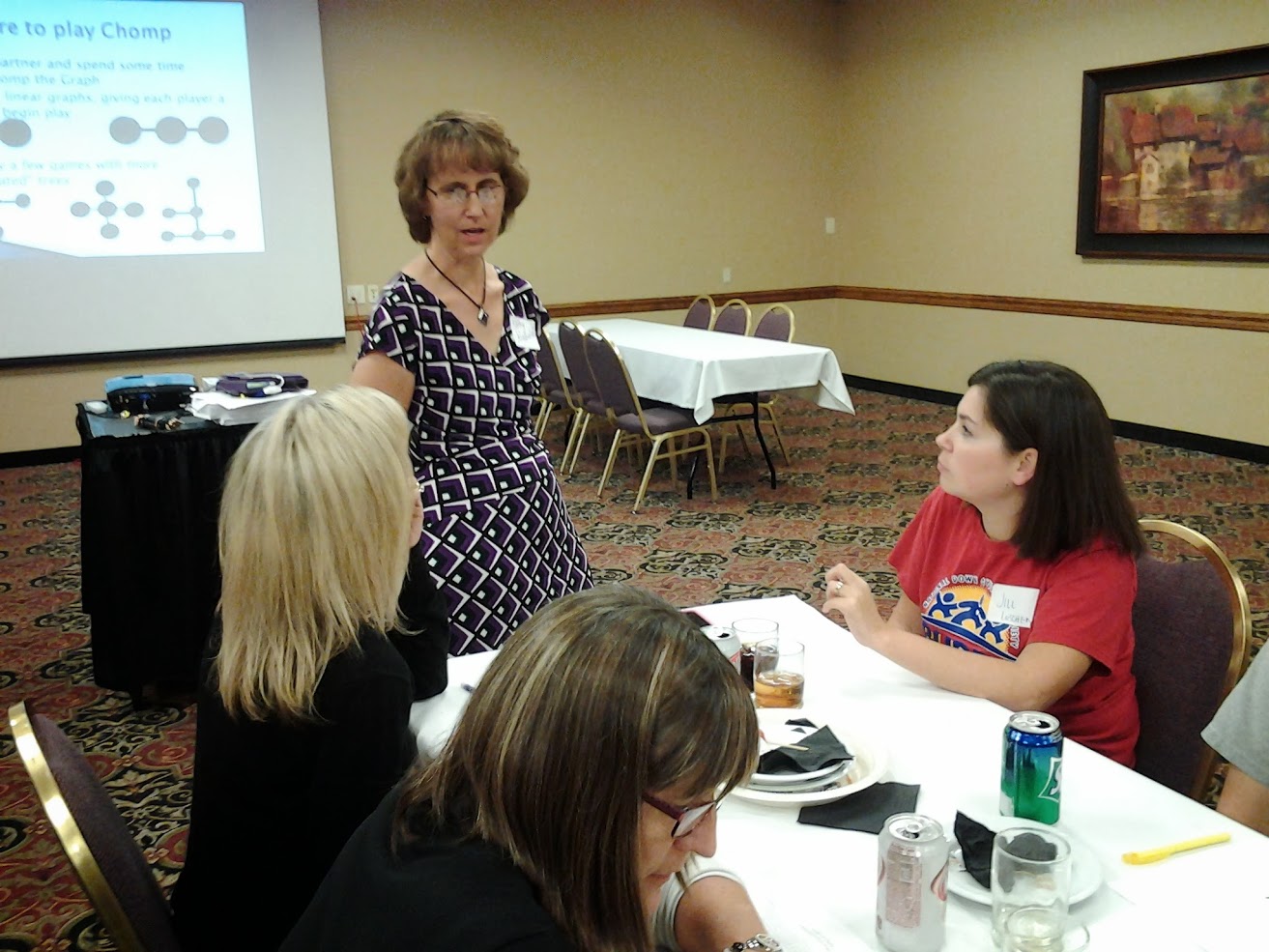 Attention elementary through high school math teachers and educators:

Make plans now to attend the NATM Fall Conference, September 29, 2014 in Kearney (visit http://natmonline.clubexpress.com).

Then make plans to arrive a little early. The evening of Sunday, Sept. 28, the
** GREATER NEBRASKA MATH TEACHERS CIRCLE (GNMTC) **
will hold two meetings at the Holiday Inn Convention Center: one for teachers of grades 6-12, another for K-5 teachers. All are welcome. Dinner will be provided, so come hungry!

WHEN: Dinner at 6:30 p.m., presentation from 7 to 8 p.m.
(Doors will open at 5:30 for munchies and mingling with fellow math teachers.)

WHERE: The Holiday Inn Convention Center, Kearney, NE


ELEMENTARY PRESENTATION:
"How Long and How Much? A model for teaching time and money."
PRESENTERS:
Nora Robinson (Kimball Elementary School) and Kathy Vandamme (ESU 13)
DESCRIPTION:
Learning--and teaching--elapsed time and money concepts can be a challenge. We will explore a fun, hands-on model to present both of these mathematical concepts. This same model can easily be adapted for multiple grade levels, allowing students to use a familiar process as they move along math trajectories.


SECONDARY PRESENTATION:
"Trains and Integer Partitions: How many ways can you add numbers that sum to n?"
PRESENTERS:
Katie Soto (Grand Island Public Schools), Jessica Thompson (Superior Public Schools), and Lauren Keough, (graduate student, UNL Math Department)
DESCRIPTION:
We know there is only one way to write 28 as a product of primes, but how many ways are there to write 28 as a sum of other whole numbers? We will explore this idea and use pictures called Young diagrams and Ferrers diagrams to make interesting discoveries.