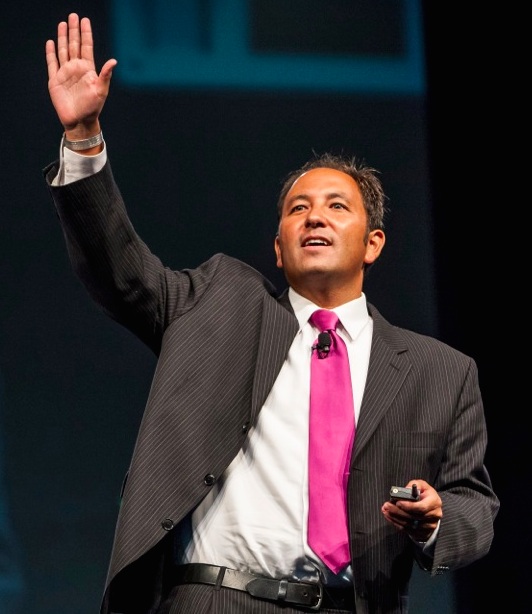 The Nebraska Association of Teachers of Mathematics presents its annual Fall Conference "M3: Making Math Meaningful" on Monday, Sept. 14, at the Kearney Holiday Inn Convention Center.

Registration starts at 7:30 a.m. on Sept. 14 and the conference begins at 8:30 a.m. The featured speaker is
Alex Kajitani, the 2009 California Teacher of the Year, and a Top-4 Finalist for National Teacher of the Year. He is known around the country as "The Rappin' Mathematician," and his CDs and workbooks are being used in classrooms and homes around the
world to engage students in math. A highly sought-after speaker, he is also the author of the acclaimed book, Owning It: Proven Strategies for Success in ALL of Your Roles as a Teacher Today, recently named "Recommended Reading" by the United States Department of Education. He has been honored at the White House, has a popular TED Talk, and has been featured in many media outlets, including the CBS Evening News with Katie Couric. Visit http://www.AlexKajitani.com for all he does (and raps!).

Breakout Session topics include: Nebraska's State Standards Revisions, NCTM's From Principles to Actions, Technology in the Mathematics Classroom, Vocabulary Strategies in Mathematics, Student Engagement & Motivation, Effective Practices in Teaching Mathematics, High Leverage Instructional Strategies, Mathematical Modeling & Inquiry, Connections between Mathematics & Other Disciplines.

Register now at http://natmonline.clubexpress.com.

If you have questions, contact natmboard@gmail.com.