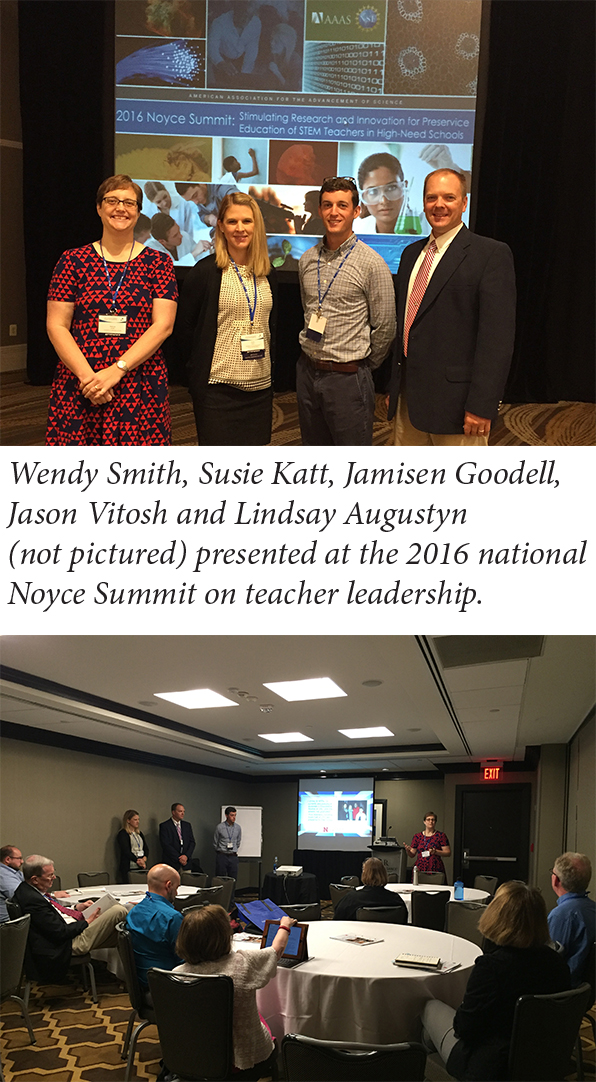 Since 2011, UNL's Noyce Master Teaching Fellows and Teaching Fellows have engaged in a wide variety of teacher leadership as mathematics teachers in high-need schools and districts in Nebraska. From becoming math coaches and leading professional development for peers, to giving presentations at national conferences and chairing curriculum committees, the 30 MTFs and 13 TFs demonstrate through their accomplishments the accumulation of efforts by the Center for Science, Mathematics and Computer Education to form school-university partnerships that can provide opportunities for teacher leadership.

In July at the national Noyce Summit, three Noyce teachers presented on leadership trajectories and distributed copies of the publication, "Strengthening a Community of Teacher Leaders," to attendees. MTFs Susie Katt and Jason Vitosh and TF Jamisen Goodell shared highlights of their leadership journeys and led a discussion with Wendy Smith and Lindsay Augustyn from UNL about how school-university partnerships can provide opportunities for teacher leadership.

Contact us to receive a copy of this Noyce leadership booklet in the mail or go to http://scimath.unl.edu/noyce to download a PDF.