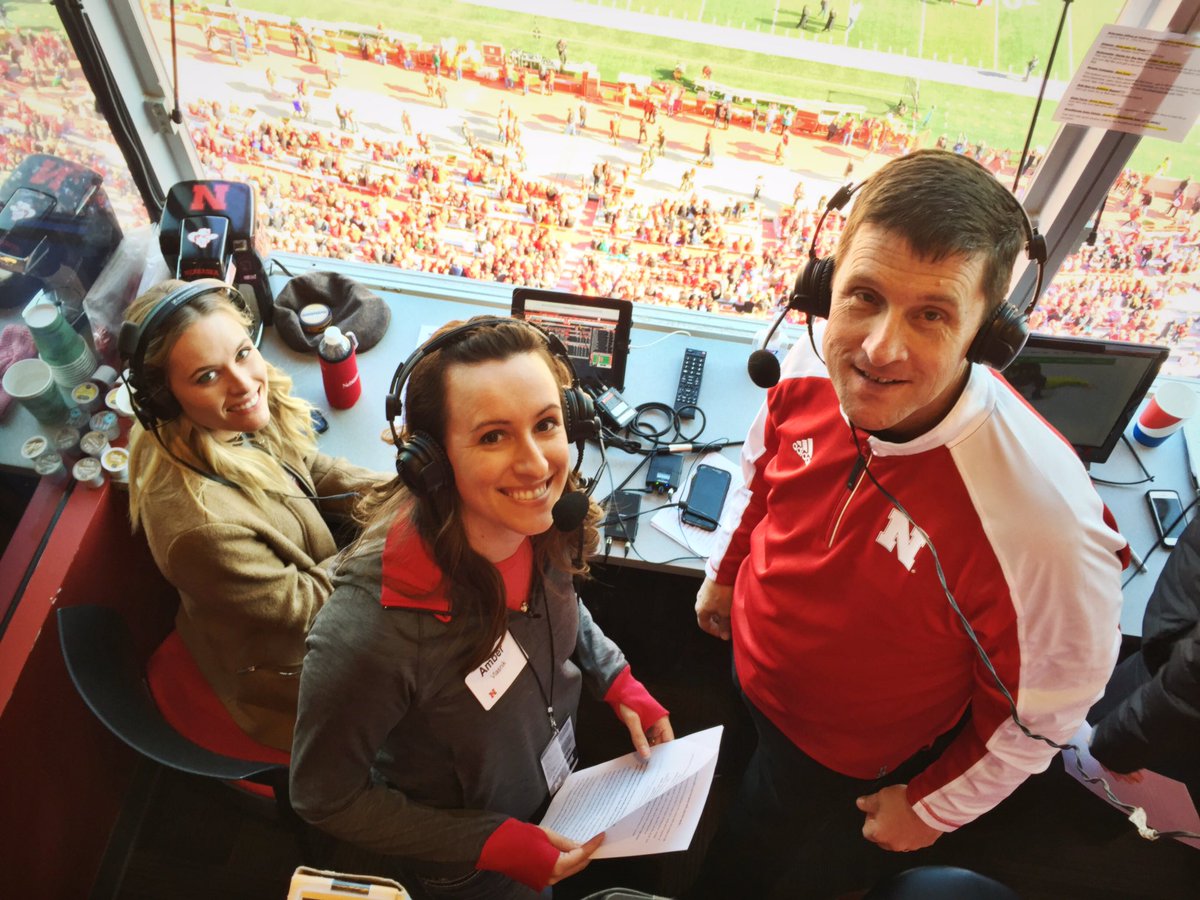 Two NebraskaMATH teachers, Greg Sand and Amber Vlasnik, were honored Nov. 19 at the Nebraska-Maryland football game by NU President Hank Bounds for National Education Week.

Sand spoke at the president's tailgate party about the need for supporting students as they move into advanced mathematics and the need for STEM trained students in the future economy.

Vlasnik was in the skybox press suite to speak on the president's halftime radio show (along with local singer and teacher Hannah Huston from The Voice). Bounds tweeted "I like to think of @AmberVlasnik as a hero!"