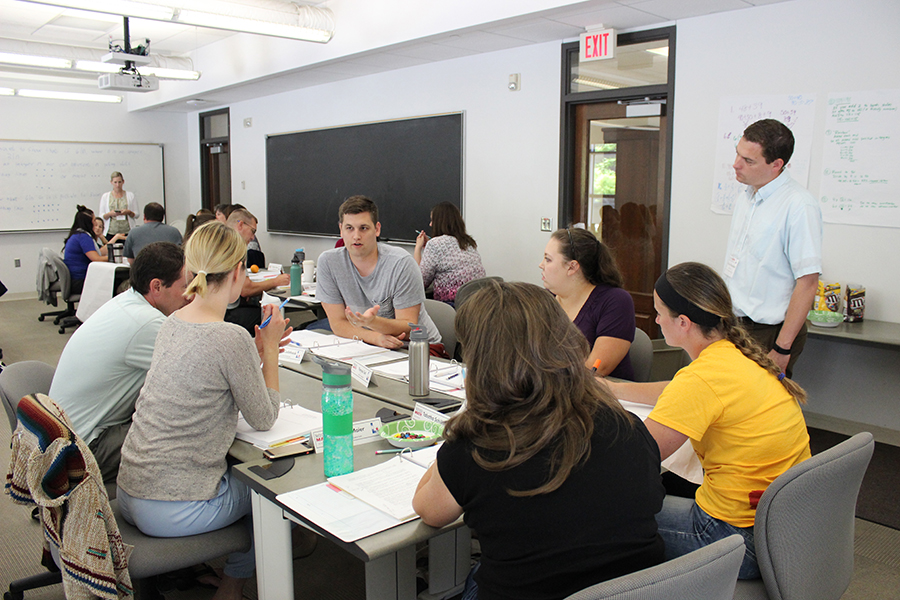 As you make donations this holiday season, the Center for Science, Mathematics and Computer Education asks you to think about our mission of Giving for the Future.

The Nebraska Math and Science Summer Institutes (NMSSI) provides convenient graduate courses for teachers during the summer, and while the university reduces the cost of tuition for math and science teachers who take these NMSSI courses, the cost of graduate education remains a significant barrier. With your support for tuition fellowships, which many of you have had the pleasure to receive, the remaining costs of tuition at Nebraska can be reduced further. We believe it is important to provide teachers with continued opportunities for professional growth in this state. In turn, great teachers will inspire their students to learn — and love — mathematics and science and pursue STEM fields in the future.

We have set a goal to raise $15,000 to support tuition fellowships for teachers for the summer of 2017 through the Math Teachers for the 21st Century Expendable Fund and the Science Teachers for the 21st Century Expendable Fund. We could use your help!

http://scimath.unl.edu/giving/

Here are some ways to get involved:

1. Give to teachers who want to take a course in the future by making a contribution through the CSMCE page on the University of Nebraska Foundation website. Any amount is welcome and appreciated.

2. Spread the word: Forward this email to your colleagues and invite them to support their fellow teachers.

3. Follow us on social media: Like us on Facebook (https://www.facebook.com/nebraskacsmce/) and follow us on Twitter (@NebraskaMATH).

Please consider giving your support to inspiring teachers across Nebraska.