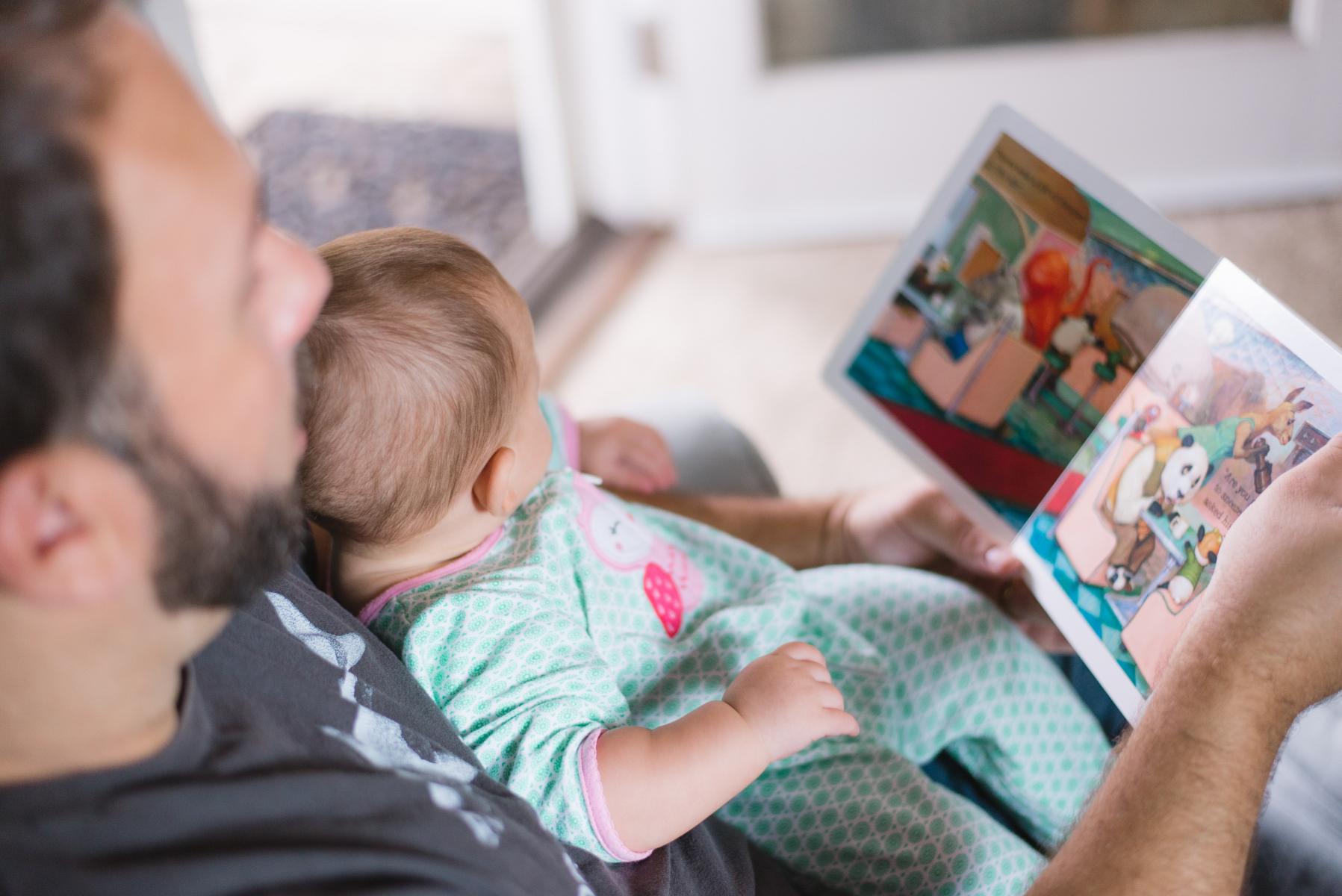 By Courtney Van Hoosen | Office of Global Strategies

"Once upon a time, there was a beautiful girl who had a secret: Her teeth were in her armpits, not her mouth."

So begins a beautiful fable from Togo – told aloud by one of 25 storytellers from Africa who are sharing their recorded childhood tales with little ones who attend childcare centers in Lincoln, Nebraska through the Lincoln Littles "Stories from Africa" project.

This project is taking children around the world through the power of stories, according to Linda Major, emeritus assistant to the vice chancellor of student affairs at the University of Nebraska-Lincoln.

"For centuries, stories have been a powerful way to share the rich history and cultures of humanity passed on through the oral tradition, songs, dances and books," Major said.

Aiming to create an online repository of stories to share with young children, the project is a partnership between the Mandela Washington Fellowship Leadership in Civic Engagement Institute at the University of Nebraska-Lincoln and Lincoln Littles, a group supporting and advocating for high-quality early childhood education in the Lincoln community.

The Mandela Washington Fellowship for Young African Leaders is the flagship program of the U.S. State Department's Young African Leaders Initiative. Since 2014, more than 5,000 young leaders from across 49 countries in Sub-Saharan Africa have developed their leadership skills and fostered connections and collaboration with U.S. professionals through the Fellowship.

For six weeks this summer, University of Nebraska-Lincoln virtually engaged with 25 young African leaders from 17 countries. As part of the Leadership Institute's community service component, each Fellow recorded childhood stories from their countries for Lincoln Littles providers to show in their classrooms. The stories include:

How the Tortoise Got Its Cracked Shell, from Nigeria

The Boy Who Dreamed of Becoming a King, from Guinea

Why the Sky is Up Very High, from Zambia

The Little Sugar Thief, from Kenya

The Beautiful Girl Who Had No Teeth, from Togo
"I think it's a marvelous way to expose Lincoln's children to countries different than their own," Major said. "They will recognize familiar stories with perhaps a different twist providing some commonality as well as uniqueness. I hope it inspires curiosity to learn more about another part of the world and its people, places and customs."

"It's a wonderful project," added Anne Brandt, executive director of Lincoln Littles. The organization emerged from the Prosper Lincoln agenda and is facilitated by the Lincoln Community Foundation.

The University of Nebraska-Lincoln was one of 26 educational institutions across the United States selected as an Institute Partner for the 2021 Mandela Washington Fellowship. Due to the global COVID-19 pandemic and with the health, safety and well-being of Fellows and Partners as the highest priority, the U.S. Department of State planned a virtual Fellowship for 2021. This presented a unique challenge as the group needed to move from a face-to-face experience to an online platform.

Initially, the Fellows were encouraged to think about a favorite book from their childhood they could read, record and share with local children. They were then invited to make recordings sharing some aspect of their culture that would be appropriate for young children – such as telling a story, teaching a skill or singing a song.

"The partnership made sense," Brandt said, "creating an amazing resource for childcare providers – with a focus on diversity, equity and inclusion."

Major believes the project succeeded in meeting several key goals.

"It introduced the importance of early childhood education to Fellows and provided an example of how Lincoln is addressing the need, as well as provided Fellows with a meaningful service opportunity with an emphasis on introducing the value of volunteerism in the U.S.," Major said. "[This project] exposes American children to African culture through fun and engaging stories."

Visit the final story repository that offers a rich collection of traditional tales of origin and fables from around the world on the Global Nebraska website.

The Mandela Washington Fellowship is a program of the U.S. Department of State with funding provided by the U.S. Government and administered by IREX. The University of Nebraska-Lincoln is a sub-grantee of IREX and implemented a Leadership Institute as part of the Fellowship. For more information, please visit the Fellowship's website.

This article was written in partnership with the Lincoln Community Foundation.