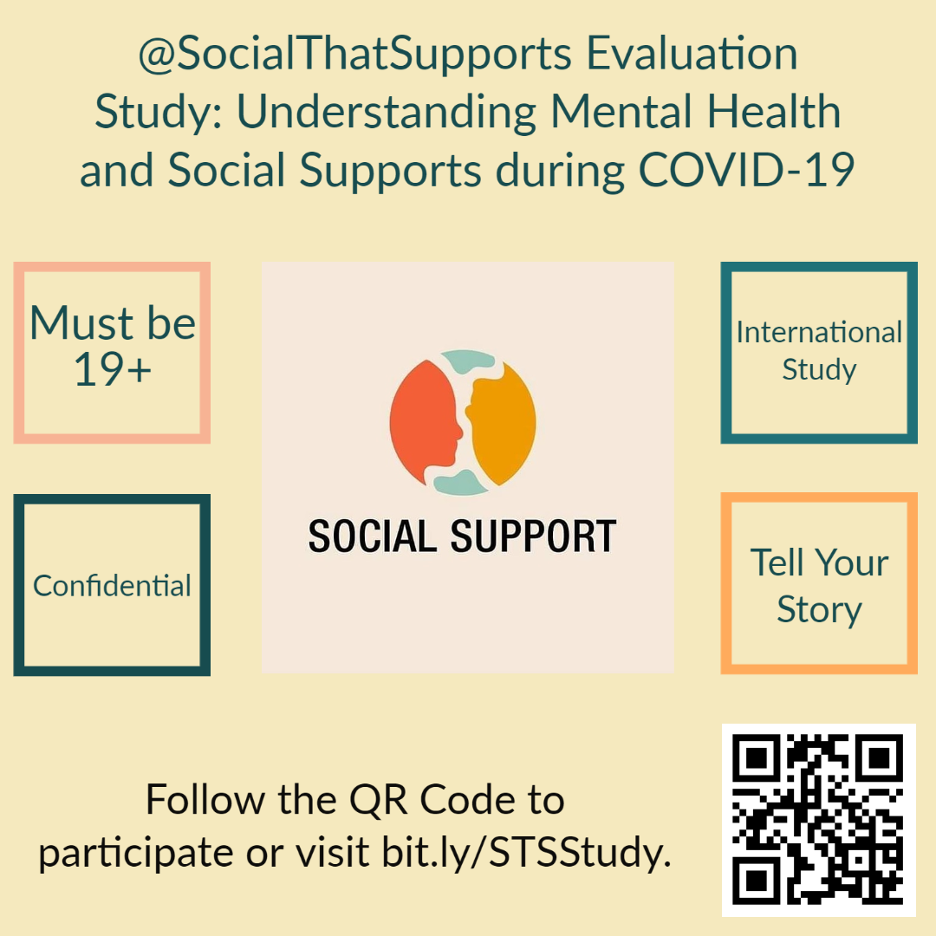 You're invited to be a participant in an online study evaluating individuals' emotional responses to the COVID-19 pandemic, mental health stigma, and social supports over this past year.

With the global spread of the COVID-19 virus, we are experiencing a pandemic event that is impacting virtually all aspects of modern life. Around the world, various cultural forces have shaped each country's response to the pandemic--subjecting otherwise healthy individuals to varying levels of uncertainty, change, and adaptation. You are invited to participate in this 45-minute online survey that seeks to understand how the current health, economic, and racial crises are affecting individuals.

This study is part of Dr. Susan Swearer's Empowerment Initiative Research Lab housed in the College of Education and Human Sciences. Participants fill out questionnaires and short answer questions about their experiences over the past year with the COVID-19 pandemic. This study is open to anyone 19 years of age or older. All responses are confidential and participation in the study is voluntary.

The link to the @SocialThatSupports survey is below:
https://bit.ly/STSStudy

If you would like to know more about our research, you can follow us on Instagram (@Empowerment_UNL), Twitter (@Empowerment_UNL), and visit the Empowerment Initiative Lab website.

Email linnea.swanson@huskers.unl.edu for additional information or questions.
More details at: http://bit.ly/STSStudy