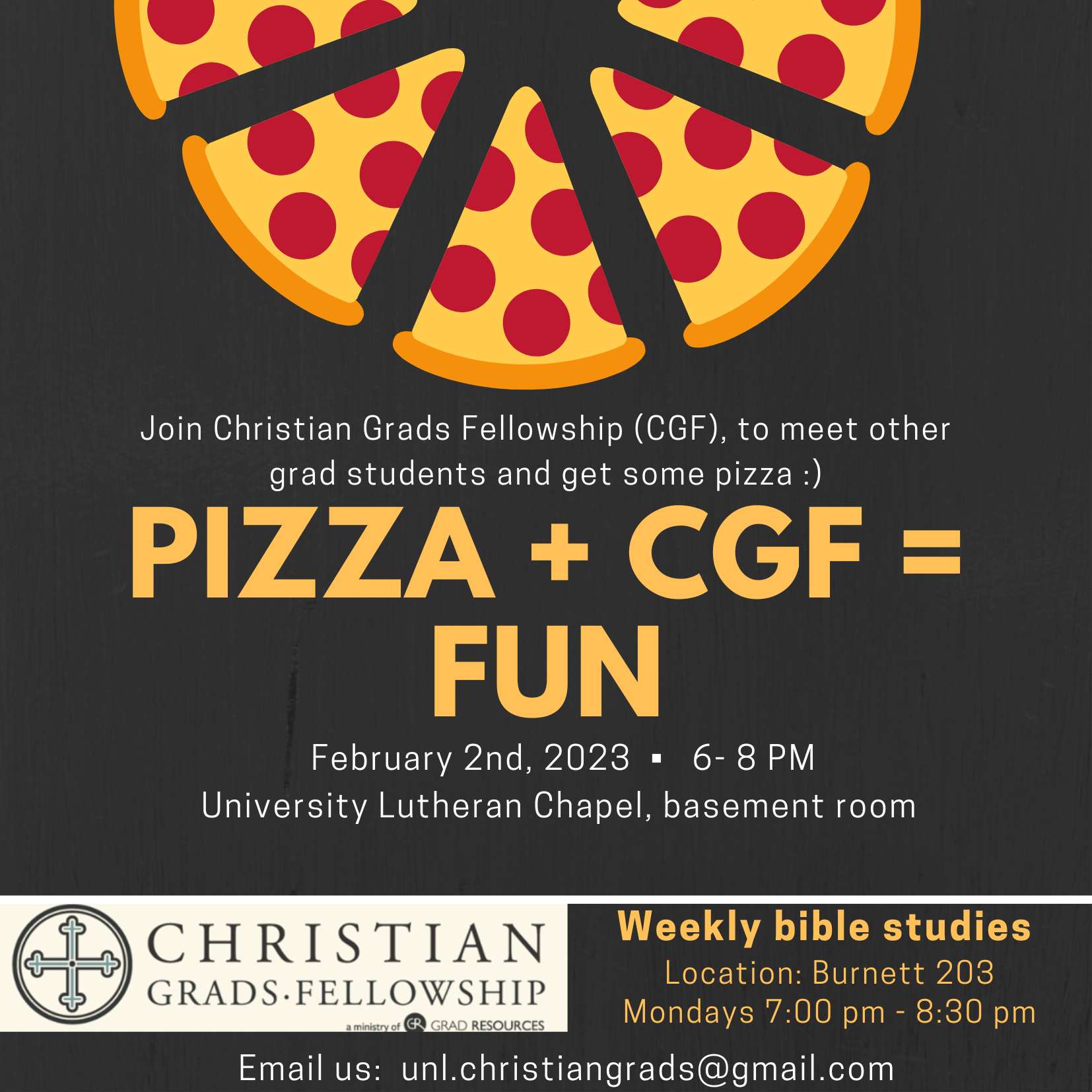 Thursday, February 2, 2023 | 6-8 PM, University Lutheran Chapel

UNL Christian Grads is a group of graduate students from a mixture of Christian traditions and from all different fields of study who meet weekly to study the Bible or Christian books together. Want to learn more? This group will have a (free) pizza kickoff on Thursday, February 2 from 6 p.m. to 8 p.m. in the basement of the University Lutheran Chapel. Learn more about weekly events and meet other graduate students.

If you cannot make it for the pizza party kickoff, interested grad students can join weekly. This semester, UNL Christian Grads will study Esther and Habakkuk. Whether you're a committed believer or more agnostic, all are welcome to jonig Monday nights at 7 p.m. in Room 203 at Burnett Hall for Biblically-driven conversations and deep friendship.

Email unl.christiangrads@gmail.com to get more information and/or be added to the listserv.