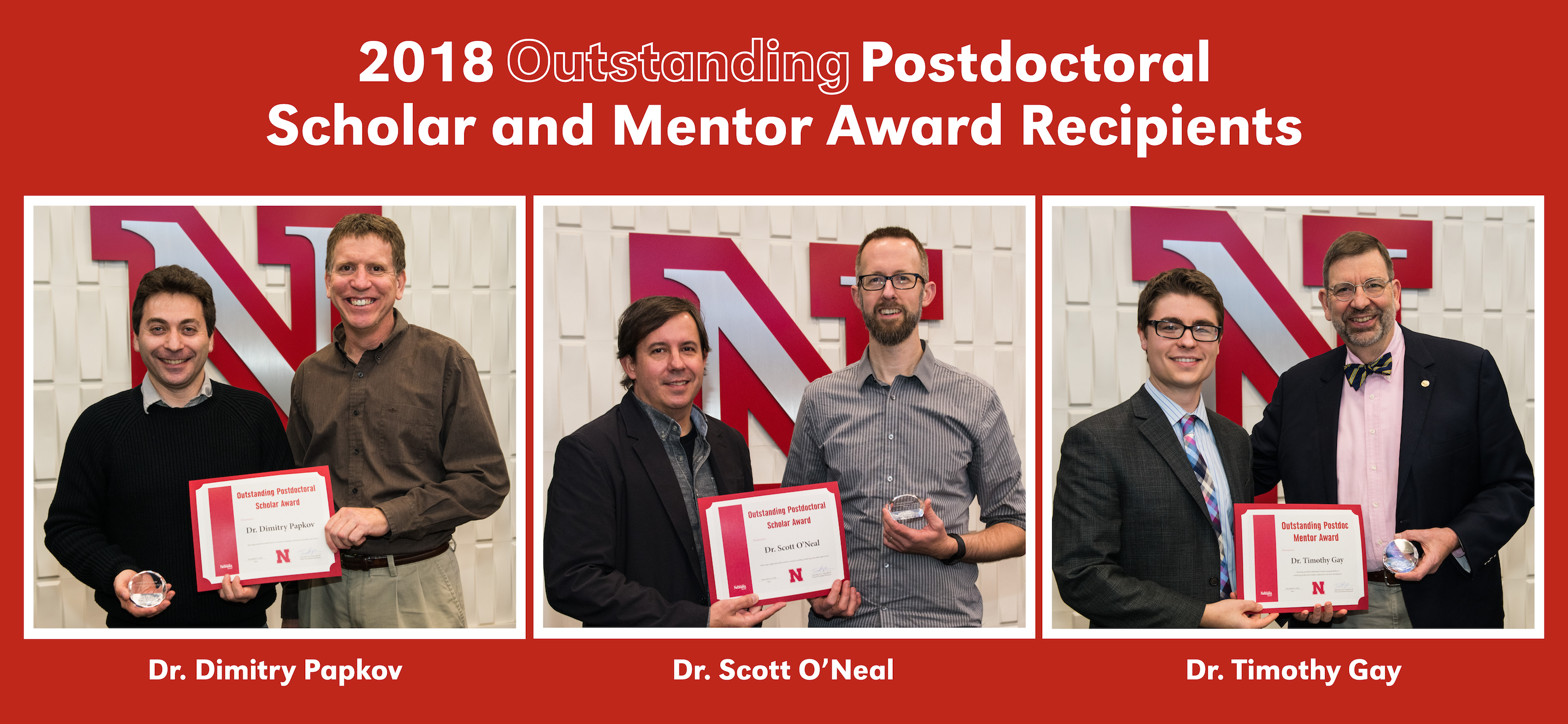 On Tuesday, November 6, two postdoctoral scholars and one postdoctoral mentor were awarded during the Postdoctoral & Mentor Awards Luncheon.

Dr. Dimitry Papkov (farthest left) from the department of Mechanical and Materials Engineering won a 2018 Outstanding Postdoctoral Scholar Award, Dr. Scott O'Neal (middle right) from the department of Entomology won a 2018 Outstanding Postdoctoral Scholar Award, and Dr. Timothy Gay (farthest right) from the department of Physics and Astronomy won the 2018 Outstanding Postdoctoral Mentor Award.

Dr. Papkov and Dr. O'Neal were honored for exceptional achievement in research, teaching, mentoring, innovation and service. Both recipients have contributed innovation and research in their disciplines and participated in research productivity while at the University of Nebraska–Lincoln. Their abilities in teaching, outreach, and service are applauded as they set the standard for the postdoctoral experience.

Dr. Gay was honored for sustained commitment to and exceptional ability in mentoring postdoctoral scholars' professional and career development. As a recipient, he has provided intellectual leadership and modeled excellence in research or creative work, teaching, and service. Through clear expectations and goals, Dr. Gay has created a supportive training environment with ethical standards and appropriate recognition for postdoc involvement in a way that has ensured that postdocs master the content and skills of their discipline.

Congratulations to all three recipients!