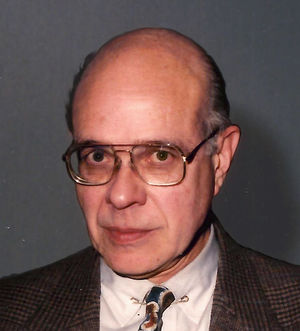 A memorial service for James Kendrick, longtime professor of agricultural economics, will be in the East Campus Union Great Plains Room of the University of Nebraska-Lincoln on Sept. 21 at 2 p.m.. Donations in his memory can be made to the James G. Kendrick Memorial Scholarship for Agricultural Economics at the University of Nebraska -- https://nufoundation.org/donate?fundId=01131650

Parking on the 21st is available in the East Campus Union lot, A section.

James G. Kendrick, of Lincoln, died Aug. 8. The graduate of Ohio State University was a veteran of the U.S. Army and a UNL professor for 35 years, an agricultural policy advisor to governors and senators Jim Exon and Bob Kerrey, and a co-founder of Agnet, a computer network information system which provided marketing information to ranchers, farmers and ag producers.