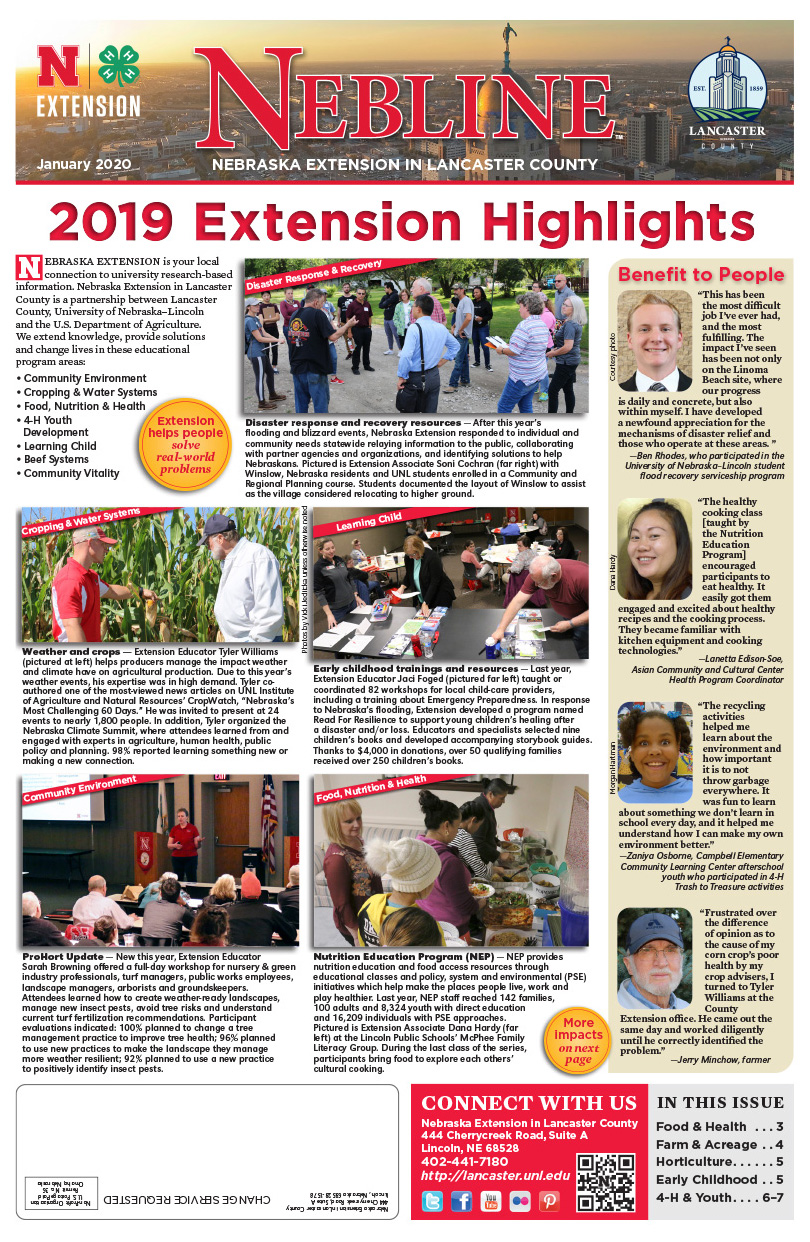 Nebraska Extension is your local connection to university research-based information. Nebraska Extension in Lancaster County is a partnership between Lancaster County, University of Nebraska–Lincoln and the U.S. Department of Agriculture. We extend knowledge, provide solutions and change lives in these educational program areas:
• Community Environment
• Cropping & Water Systems
• Food, Nutrition & Health
• 4-H Youth Development
• Learning Child
• Beef Systems
• Community Vitality

Extension helps people solve real-world problems.