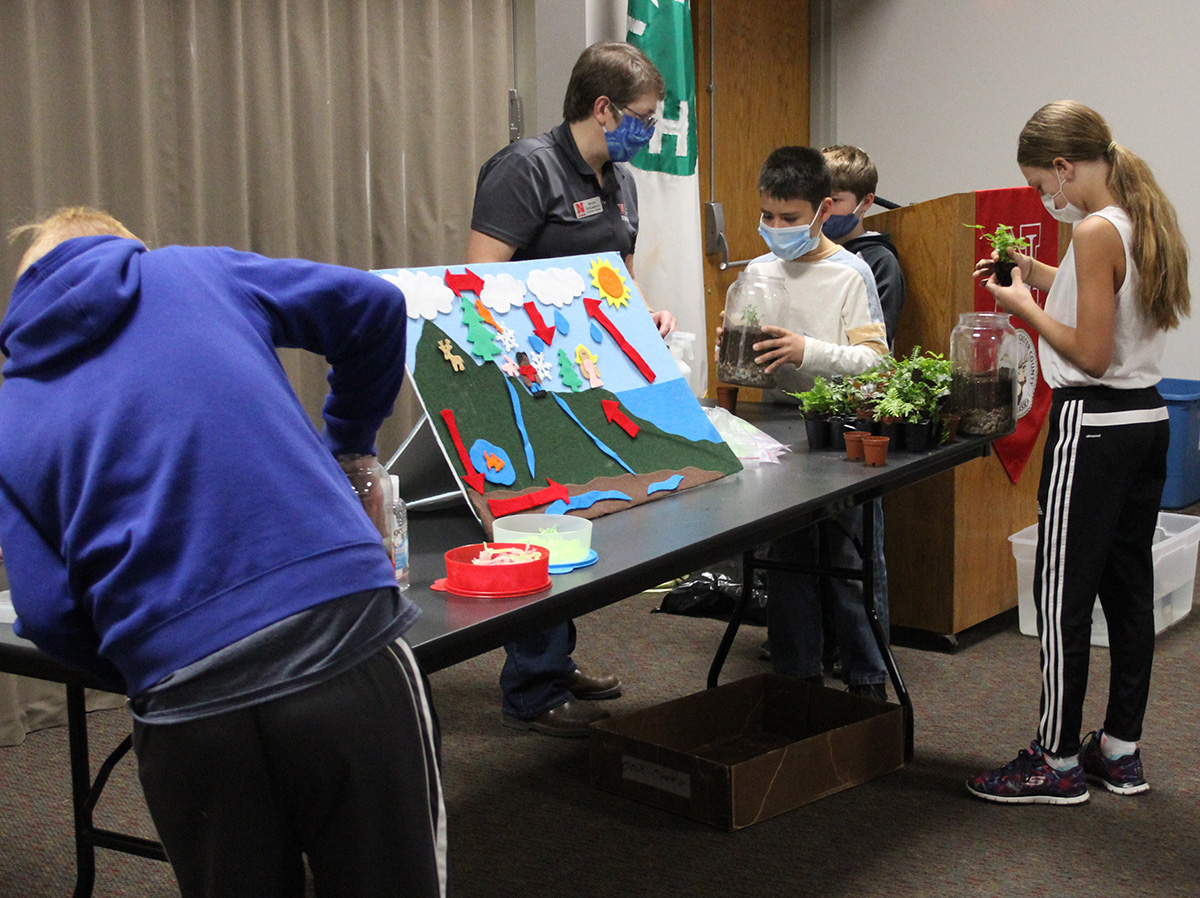 Associate Becky Schuerman is Extension's statewide expert on domestic water and wastewater issues — assisting the public and industry professionals. This fall, Becky taught a STEM activity to homeschooled youth on being good stewards of our natural resources. Students:
• Created a water-cycle storyboard.
• Discovered how water is pumped from the aquifer.
• Learned the importance of keeping our groundwater clean.
• Built terrariums to take home to watch the water cycle in action.